Kristen Stewart's New Short Red Hairdo - Hot Or Not?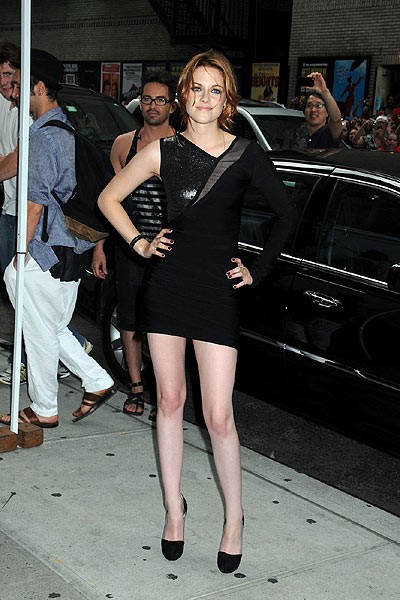 Kristin Stewart cut her hair and dyed it red and showed it off outside the Ed Sullivan Theater Monday before taping her appearance on "The Late Show with David Letterman."
Perhaps K-Stew was trying to take a little weight off her feet as she recently complained that all the promotion time going into her latest film, "The Twilight Saga: Eclipse," has taken its toll on her feet.
"I feel like my feet are really p**sed off at me, just because of the shoes. That's been the biggest problem," she said. 
"Eclipse" opens Wednesday, June 30.  The love triangle involving Bella (Stewart), Edward (Robert Pattinson), and Jacob (Taylor Lautner) heats up in the latest film.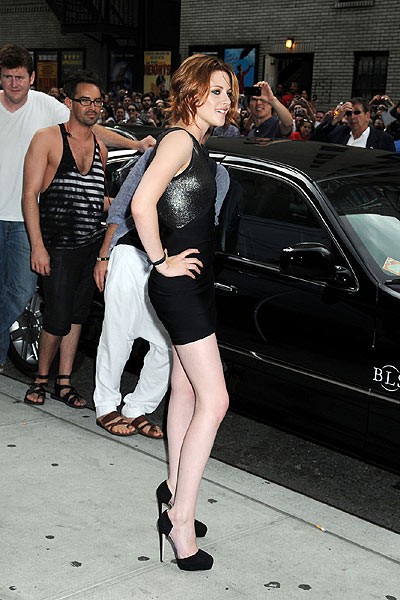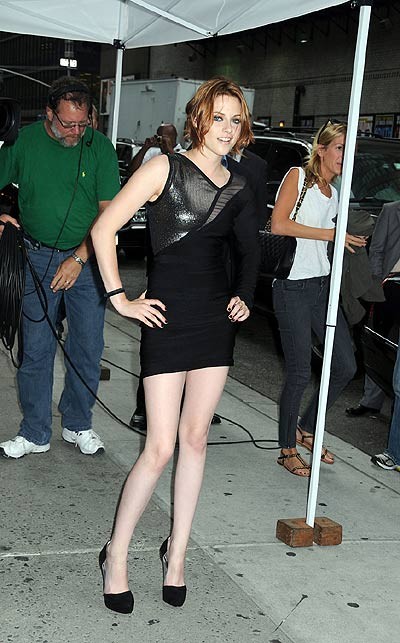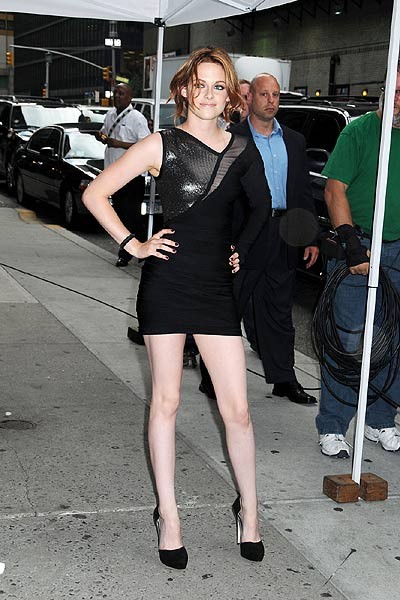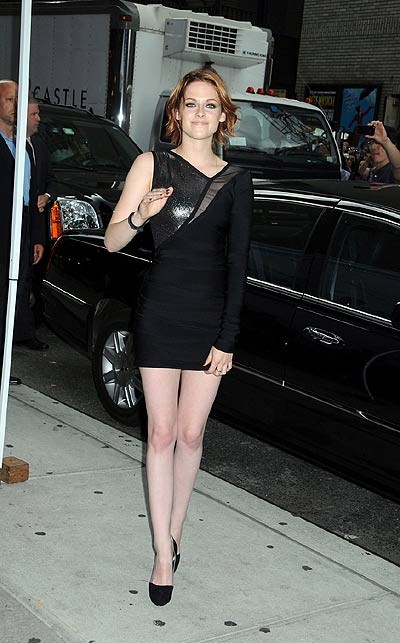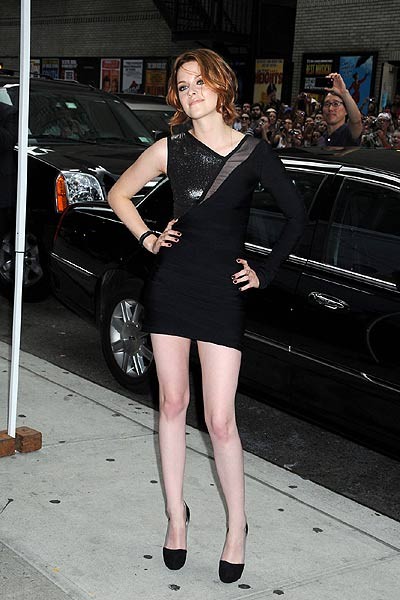 At the "Twilight Saga: Eclipse" New York City Screening Hosted by The Cinema Society and Piaget: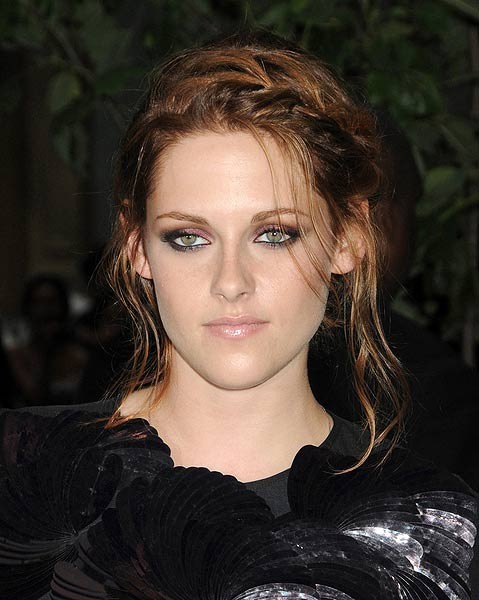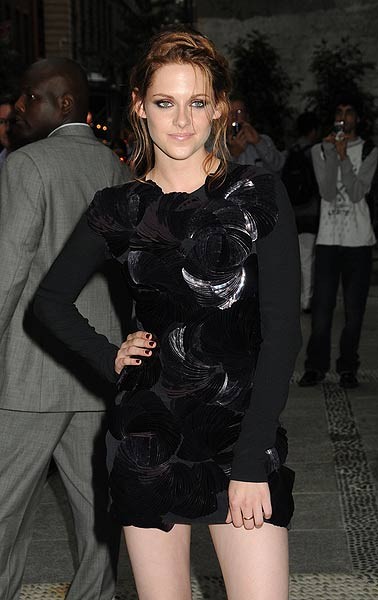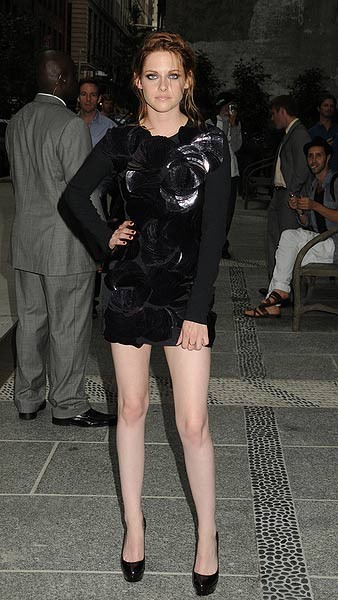 More: Celeb Photo Features | Fashion Photo Features
Click for more great Kristen Stewart pictures: