Kristen Stewart Turns To Robert Pattinson's Best Friend For Advice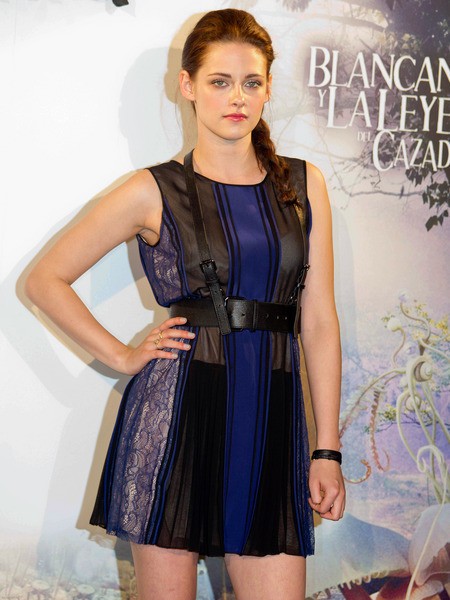 Ever since her relationship with Robert Pattinson failed due to infidelity, Kristen Stewart has reportedly been hatching a plan to get Rob back in her life. That includes appealing to his best friend Tom Sturridge.
According to HollywoodLife.com, a friend of Kristen's revealed, "She wants to have a private conversation with Tom and try and convince him how sorry she is and how she wants Rob back. She is more concerned with her conversation with Tom than with the premiere of 'On the Road.' The only thing that matters to her right now is getting Rob back and she knows the way to get to Rob is through his best friends."
Stewart and Sturridge star in the upcoming film "On The Road" together. The actress skipped the premiere in London earlier this month. Stewart hit headlines in July when she admitted to an "indiscretion" with married director Rupert Sanders behind the back of her boyfriend.
Meanwhile, "fans" can buy t-shirts that say things such as "Trampire" and "Kristen Stewart is a Cheater." However, many have slammed the company for promoting bullying, and taken it upon themselves to create shirts that defend Stewart.