Kristen Stewart Turns 24 Today, Wants To Reunite With Robert Pattinson At Coachella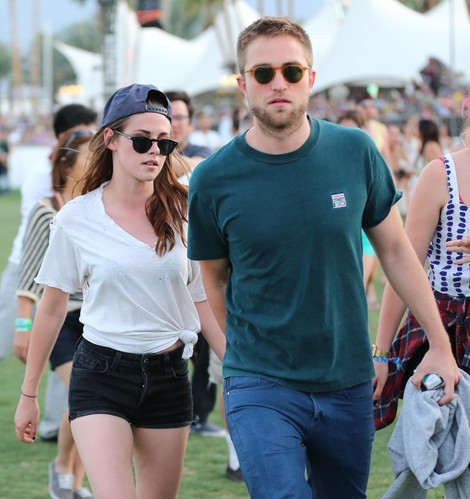 Actress Kristen Stewart turns 24 today, and the rumor is that she hopes to celebrate by reuniting with her ex-boyfriend Robert Pattinson at the Coachella Valley Music & Arts Annual Festival, which kicks off April 11.
The pair attended the festival together for the past two years (pictured above in 2013), and the actress wants to keep the tradition going, according to HollywoodLife.
A close pal of the actress revealed: "Kristen is planning a weekend-long birthday celebration with friends at Coachella. Ellie Goulding and Kate Nash will be performing and Kristen loves, loves loves Coachella.

"She wants Rob to come as well. It's going to be so awesome cause so many amazing performers are going to be there and it's something we all do together every year."
The former "Twilight" star made headlines last week after she revealed her new, bright orange hair on Instagram. The new look is for her upcoming film "American Ultra."
Pattinson was recently linked to model Dylan Penn, but the pair are reportedly just friends. The actor stars in 2014's "The Rover" and "Maps to the Stars."  He is currently filming "Queen of the Desert" and "Life."