Kristen Stewart Transforms Her Hair Yet Again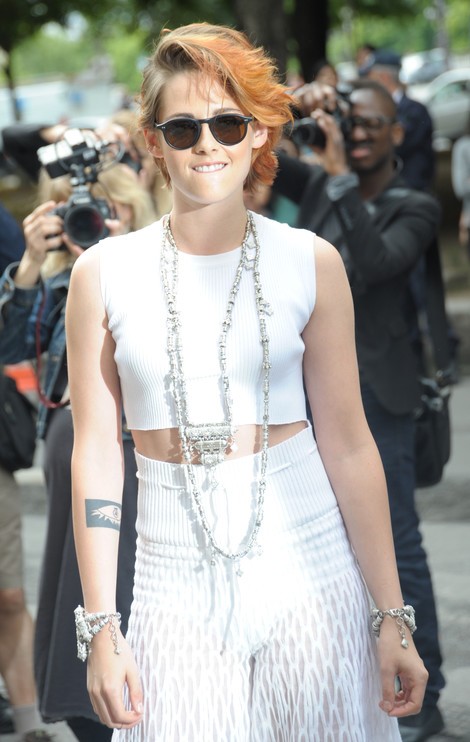 Kristen Stewart revealed she has shed the long orange hair she was sporting earlier this year for a film role.
The Twilight star is now rocking a choppy, short hairdo with longer locks in front swept to the side. She showed off the new 'do at the Chanel Catwalk Show during Paris Fashion Week. She was wearing a white two-piece outfit that featured drawstring pants with see-through sections and billowing legs. Stewart topped off the all-white look with heels.
The orange highlights remain for now, but who knows when Stewart's tastes will change once again?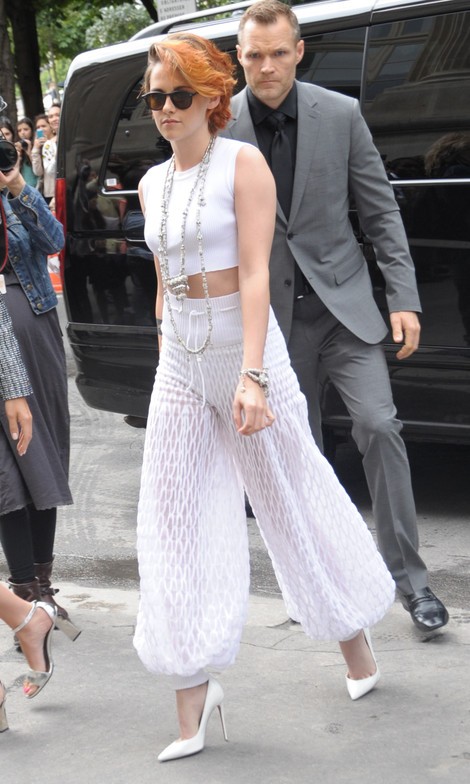 Stewart was first spotted with the orange addition back in April when she was still filming her role in New Orleans for the movie American Ultra. She plays Phoebe Larson, the girlfriend of stoner Mike Howell (played by Jesse Eisenberg), who is secretly a sleeper agent who becomes the target of a government operation. The film also stars Connie Britton, Topher Grace, John Leguizamo, and Tony Hale. It was written by Chronicle co-writer Max Landis.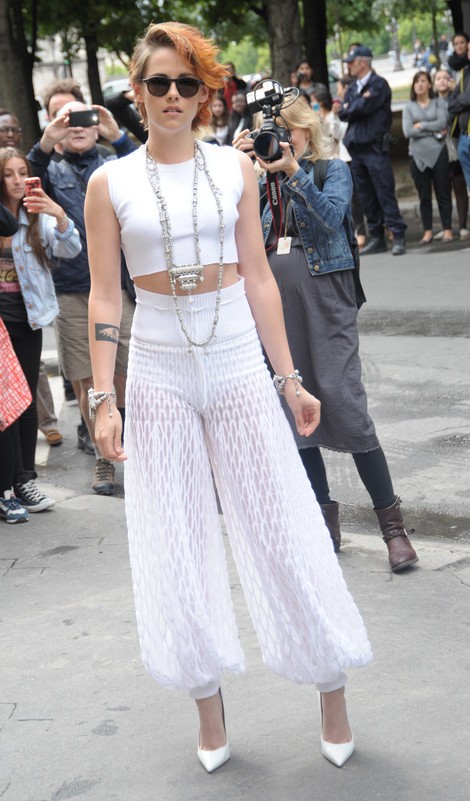 Perhaps Stewart will keep the new style for a while; she hasn't been cast in the sequel to her film Snow White and the Huntsman, simply titled The Huntsman. Stewart, who played Snow White, made tabloid headlines for months after it was revealed she had an affair with the married director of the film, Rupert Sanders. The film has moved on with a new director, possibly Frank Darabont, while Chris Hemsworth and Charlize Theron have agreed to return to their roles as The Huntsman and Ravenna, respectively.
What do you think of Kristen's new hair? Let us know in the comments below.