Kristen Stewart Takes Out A Mountain Lion In The New 'Breaking Dawn - Part 2' Trailer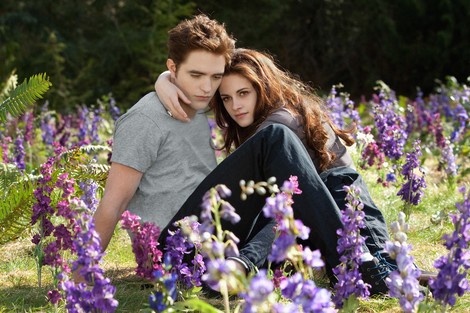 Kristen Stewart and Robert Pattinson will be sharing the red carpet again soon to promote the final chapter in the Twilight Saga, Breaking Dawn - Part 2; and we expect a little bit of tension as they travel the world to promote their new (and most likely final) movie together.
Despite their recent woes, the couple is still happy couple Bella Swan and Edward Cullen in the newly released third and final trailer for the film; leading up to its November 16 release (watch it below!).

Fans of the series who attended this year's Comic Con in San Diego, Calif. in July were treated to the first seven-minutes of the film during the film's panel discussion.

Like the new trailer, the opening scenes featured Stewart's character, Bella Swan, learning to live and hunt as a vampire, leaping to tackle a mountain lion with eyes on her dinner.

During the panel she boldly claimed that she and then-boyfriend Pattinson would "work together again".

She was caught cheating with her Snow White and the Huntsman director Rupert Sanders less than two weeks later.