Kristen Stewart Steps Out In Stilettos & Skinny Jeans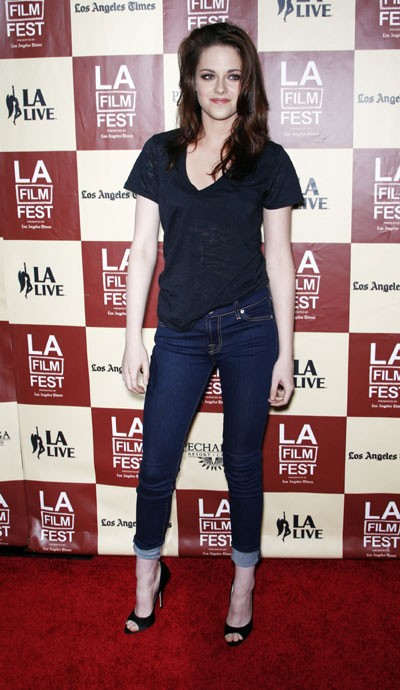 We spotted Kristen Stewart at the "A Better Life" world premiere gala screening during the Los Angeles Film Festival in Los Angeles yesterday.
The "Twilight" star is gearing up for the final installments of her vampire franchise. The epic love story between Bella Swan and Edward Cullen concludes in the final installment of Stephenie Meyer's best-selling series. Part 1 premieres Nov. 18.
She will also star in "Snow White and the Huntsman." She plays the fair maiden who has to escape from her fantasy land's Evil Queen (Charlize Theron) with the help of a dashing huntsman who was once ordered to kill her.