Kristen Stewart Shows A Lot Of Leg At 'On The Road' Premiere In Cannes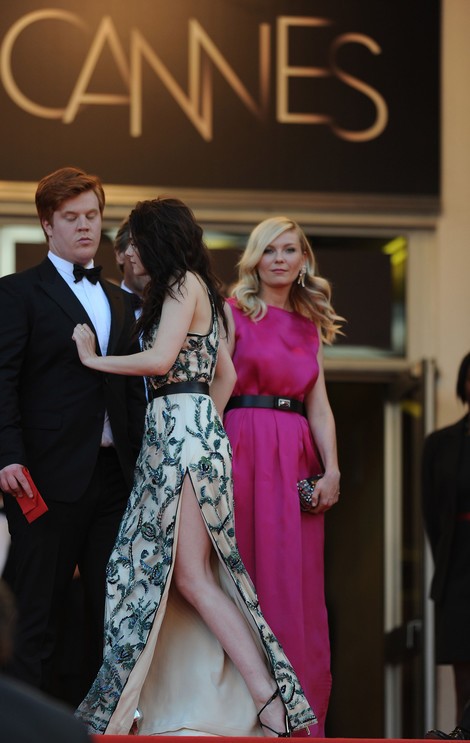 After flipping the bird to photographers this morning at a photocall in Cannes, France, Kristen Stewart attended the "On The Road" premiere with a half smile on her face and her boyfriend Robert Pattinson nearby on the red carpet.
The actress wore a long, embroidered dress with a large slit up the side, which showed off quite a bit of her legs when she walked around. Many celebrities have been embracing this fashion trend lately, including Angelina Jolie, Nicole Scherzinger, Irina Shayk, and even Kate Middleton.
Stewart posed for photos with co-stars Kirsten Dunst (in bright pink) and Viggo Mortenson.
The film is somewhat based on the author Jack Kerouac's trips across America, with fiction intertwining with reportedly real events and people met along the way.
See more photos of Kristen...