Kristen Stewart Says 'Breaking Dawn' Sex Scene With Robert Pattinson Was 'Surreal'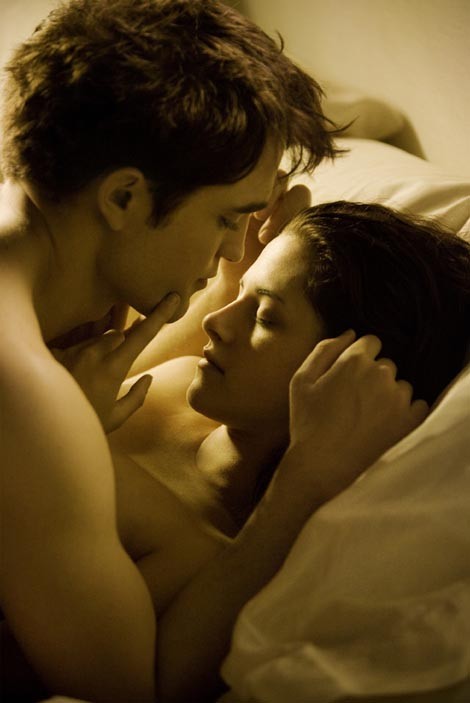 Kristen Stewart spilled the details of the much-anticipated love scene in Twilight: Breaking Dawn - Part 1 in Glamour UK. She told the mag that she had to keep reminding herself she was playing a character while acting with real-life boyfriend Robert Pattinson, and that part of the scene had to be cut because they were too steamy.
She says, "It was so weird, it didn't even feel like we were doing a Twilight film. I was like, 'Bella! What are you doing? Wow! What is happening here?!'
"It was very surreal. We [originally] got rated R. They re-cut it." 
She also says she was under lock and key while filming the wedding scenes, so that photographers couldn't get a glimpse of her wedding dress and spoil it.
She says, "It was crazy… I was on full lockdown, as if I was wearing millions of dollars' worth of diamonds." 
You can read the full interview with Kristen Stewart in the December issue of Glamour UK.