Kristen Stewart Rocks A Leather Jacket In NYC & Later A Funky Dress At Costume Gala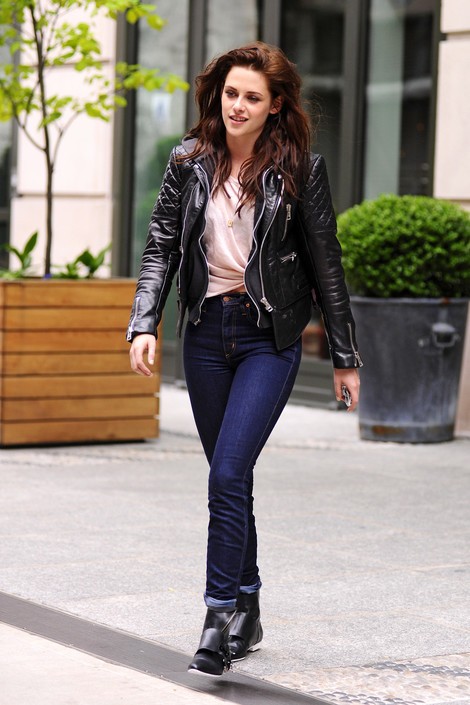 We spotted Kristen Stewart looking like a rocker chick as she left her hotel in New York City on Monday afternoon. The "Twilight" star wore a funky pair of boots, skinny jeans, and a rolled up t-shirt revealing her belly button.
Then later that night she attended the Met Gala at the Metropolitan Museum of Art wearing a colorful Balenciaga dress by Nicolas Ghesquiere.
The actress recently injured herself while doing reshoots for "The Twilight Saga: Breaking Dawn - Part 2" in Vancouver, Canada. She told Jay Leno she punctured her foot while working on scenes in which her vampire character Bella Swan goes on her first hunt.
See more photos of Kristen...