Kristen Stewart Practices Stripping With Robert Pattinson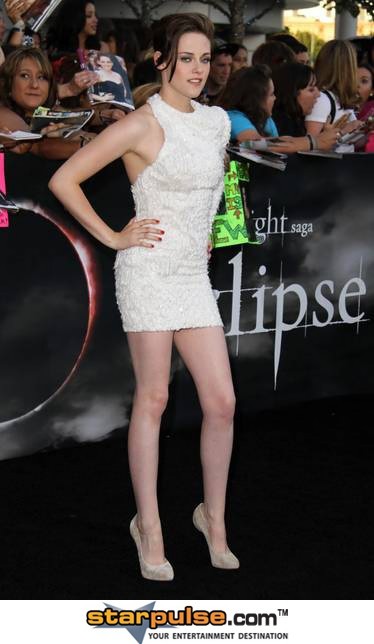 Kristen Stewart has been practicing for her stripper/prostitute role in Welcome to the Rileys by giving Twilight co-star Robert Pattinson private shows and lap dances.
A source told OK! Magazine, "Kristen isn't just good, she's great with the sexy moves. She admits to friends she feels super sexy when she gyrates to the music and struts around."
"Rob already thought Kris was the sexiest woman in the world," says the source, "but the first time she offered him a lap dance, he couldn't believe his luck."
Robert Pattinson also told MTV that Kristen Stewart is very good at making him uncomfortable. "Kristen is always really good but also clearly speaks her mind. That can be a bit uncomfortable."
"After we shoot a scene she sometimes looks at the director and says, 'Let's do that again.' If I did that she would probably kill me! She would probably say something like, 'Shut up! The scene was perfect!' "