Kristen Stewart Made $500,000 For Hurricane Sandy Relief In 15 Minutes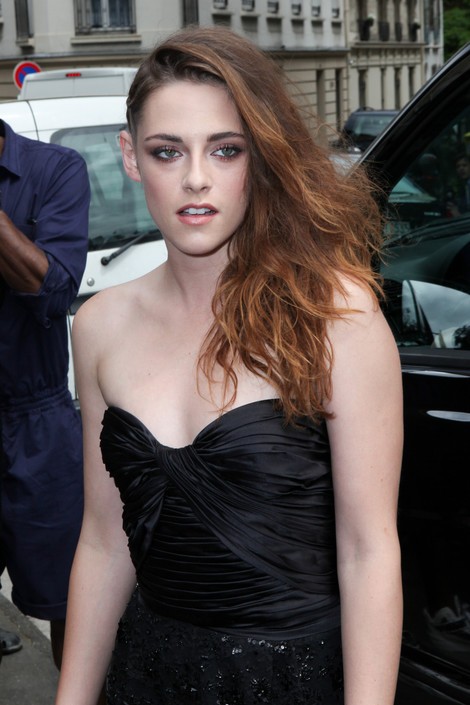 Kristen Stewart raised $500,000 for the Hurricane Sandy relief fund in just 15 minutes.

Movie producer Harvey Weinstein revealed that the Twilight star agreed to sit down and chat with a Middle Eastern Prince who wanted to meet her in exchange for the big payday, all of which was donated to the cause.
Weinstein shared the story at the Toronto International Film Festival during a screening of the new "12-12-12" concert documentary, a chronicle of the concert he helped stage at New York City's Madison Square Garden last December. 
The movie mogul helped produce the nearly six-hour charity concert for Sandy relief, and during the event he set up the meeting with the unnamed prince and the 23-year-old actress.
According to the New York Times, the prince, a big fan of Stewart's, asked Weinstein if he could meet her and said he was willing to pay a hefty price. He proposed a figure to Weinstein, who immediately upped it to $500,000, which was agreed upon. The money was delivered in advance, "...And Kristen sits with the guy for 15 minutes."

The 12-12-12 benefit concert raised over $65 million for the Robin Hood Foundation to benefit the victims of the superstorm, which battered New York and New Jersey on October 29, 2012. The film will be released to mark the one year anniversary of the storm.

Numerous acts, including Bruce Springsteen, Billy Joel, Bon Jovi, Roger Waters, The Who, Alicia Keys, Kanye West and the surviving members of Nirvana, together for the first time in nearly two decades, performed at the event.