Kristen Stewart Lashes Out At Photographer While Hiding In A Dumpster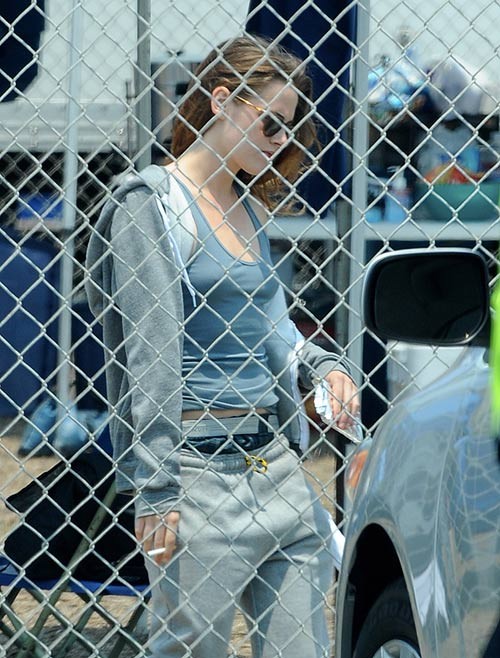 Kristen Stewart flipped out on a photographer Monday afternoon in Los Angeles, cursing him out while hiding in a random fenced-in dumpster enclosure.

The Twilight actress was out with her dog and was followed by the paparazzo when she began yelling expletives at him, at one point telling him to "f*** off."

"Why are you saying 'f*** off'?" asks the photographer at the beginning of the clip.

"Because you're a piece of sh*t you don't deserve to breathe the same air I do," she replied.

One of Stewart's assistants arrived and walked her out from the dumpster area to the car while the photographer repeatedly questioned her about her relationship with Robert Pattinson, but she chose to remain silent as opposed to pulling a Kanye and physically attacking him.

It's not clear what set her off before the events in the video below, obtained by TMZ.com.

The incident wasn't Stewart's first clash with the paparazzi, she's been known to flip-off photographers on numerous occasions.