Kristen Stewart Is Smiling & Strapless At Sydney 'Snow White' Premiere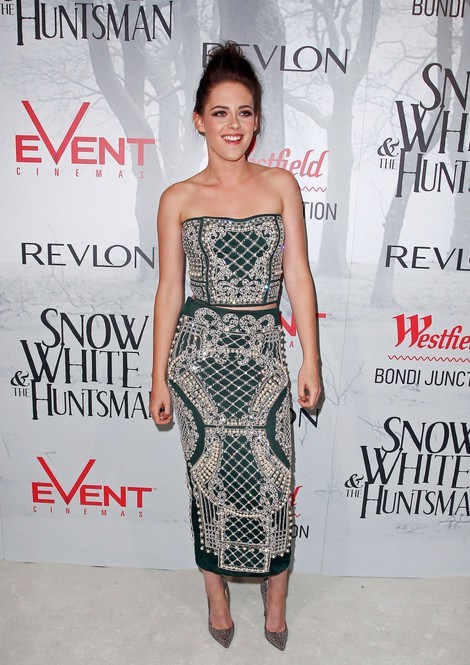 Kristen Stewart attended the premiere of "Snow White and the Huntsman" in Sydney, Australia, today with her Aussie co-star Chris Hemsworth.
The actress wore a green two piece strapless ensemble with intricate beading. She swept her hair up in a bun.
Fans never know what kind of mood she'll be in when she poses for photographs or is caught candidly by paparazzi. She recently told Vanity Fair, "I have been criticized a lot for not looking perfect in every photograph. I get some serious sh-t about it. I'm not embarrassed about it. I'm proud of it. If I took perfect pictures all the time, the people standing in the room with me, or on the carpet, would think, 'What an actress!' 'What a faker!'"
Well, we think she looks pretty good in these pics - especially w hen she puts a smile on her face!
See more photos of Kristen...