Kristen Stewart Is 'Really Proud' Of Topless Scene In 'On The Road'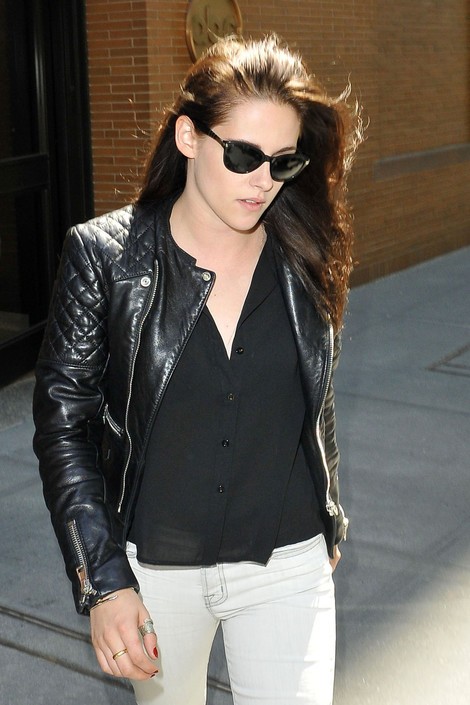 At 21, Kristen Stewart is a bit of a rebel. She flips the bird at red carpet events, keeps tight lipped about her relationship with "Twilight" co-star Robert Pattinson, wears whatever she wants and generally doesn't pander to Hollywood's standards of how to act in public.
She's also going topless on the big screen - something many ladies refuse to do.
The actress has shed her clothes for new movie "On The Road." She shared her thoughts with E! Online: "I can't say it's not a little bit jarring, but it's jarring in the right way. I wanted it to be. I'm really proud of it."
The young actress shows quite a bit of skin in the film. A trailer for the movie shows a naked Stewart riding in a car between fellow undressed co-stars Garret Hedlund and Sam Riley. She plays teen bride Marylou in the big-screen adaptation of Jack Kerouac's classic beat generation novel.
Other stars who've gone topless on the big screen include Angelina Jolie, Anne Hathaway, Halle Berry, Demi Moore, Kate Winslet, and Reese Witherspoon.