Kristen Stewart Is Beautiful In Black At London 'Breaking Dawn' Premiere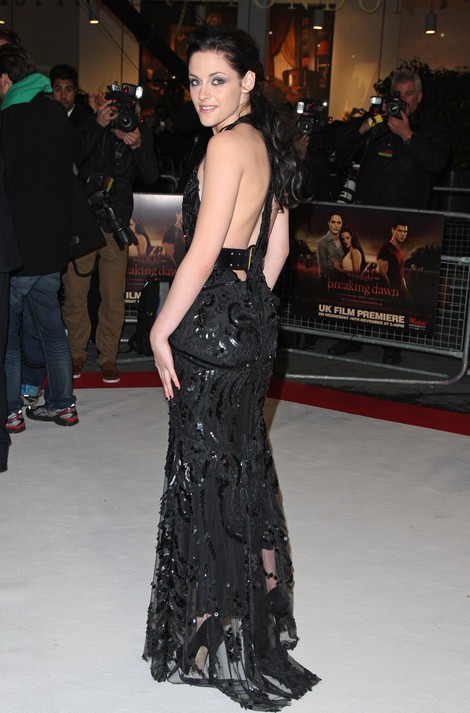 Robert Pattinson, Kristen Stewart and Taylor Lautner attended "The Twilight Saga: Breaking Dawn - Part 1" premiere in London, England, today. Kristen looked stunning in a long black dress accented with sequins.
On Monday Stewart wore a bright purple gown with a long slit up the leg at the L.A. premiere.
Kristen has another anticipated film in the works.  She stars in "Snow White & The Huntsman" next summer.  Her co-star Charlize Theron (who plays the wicked witch) praised the 21-year-old star in a recent interview.  She said, "There's this really lovely quality about her that just doesn't give a f**k. A lot of people say they don't, but then they go home and cry and pop a Xanax (anxiety pill). Kristen actually doesn't give a f**k. That's what's so refreshing about her."
CHECK OUT MORE PHOTOS OF KRISTEN ON THE FOLLOWING PAGES: