Kristen Stewart Is A Showstopper In A See-Through Dress At Final 'Twilight' Premiere - See Tons Of Photos!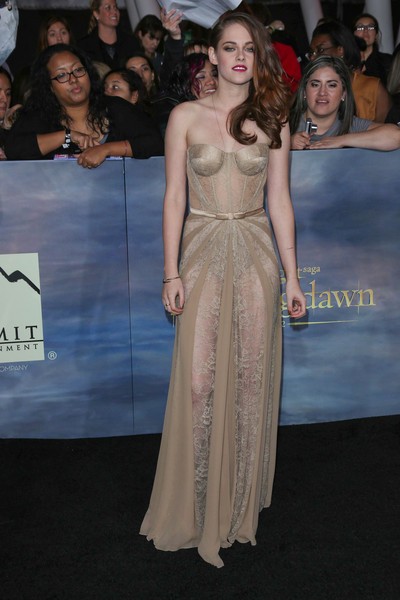 Los Angeles was rocking last night as the cast of "The Twilight Saga: Breaking Dawn - Part 2" walked the black carpet at the Nokia Theater. The epic love story between Bella Swan and Edward Cullen concludes in the final installment of Stephenie Meyer's best-selling series.
Fans camped out for days to get a coveted spot to catch a glimpse of their favorite vampire and werewolf.
Kristen Stewart and Robert Pattinson made their first official appearance together since the actress admitted to an "indiscretion" with her "Snow White and the Huntsmen" director over the summer.
Stewart looked sexy in a strapless lace dress that showed off her legs and backside. Pattinson opted for a shiny green suit. Taylor Lautner, Ashley Greene, Kellan Lutz, Nikki Reed and more "Twilight" favorites also attended the event.
"Breaking Dawn - Part 2" opens in theaters Friday, Nov. 16.
Check out more photos from the premiere...