Kristen Stewart Involved In Minor Car Accident (Pics)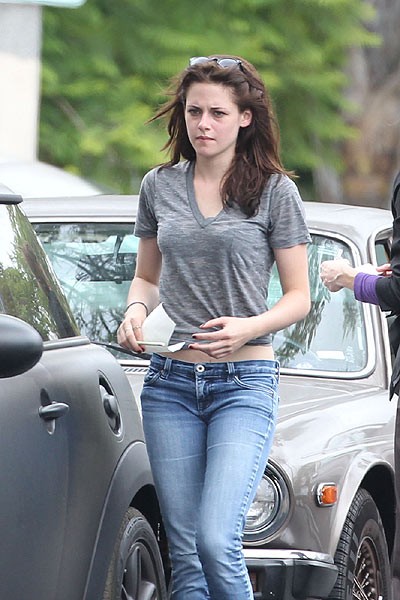 Twilight star Kristen Stewart was involved in a minor accident in Hollywood on Thursday.

The star's Mini Cooper suffered some minor damage after getting rear-ended by another vehicle - enough for Kristen to gather all of her belongings from the car and have it towed away for repairs.

Kristen recently showed off her generous side by donating a pair of signed black sneakers to charity to help victims of human trafficking.

Charity Shoe Revolt sells shoes online to raise funds to fight the cause.