Kristen Stewart: 'I'm Skinny Fat'

"I don't exercise. I'm skinny fat. I worry about being too skinny. You should see my brother, he's, like, emaciated. We both just happen to be really skinny."
Twilight
star
Kristen Stewart
constantly frets about her slim frame.
Kristen is struggling with fame, insisting her life has been "boring" since she became a paparazzi target. She told Interview magazine, "I'd like to take more walks after work, instead of having to come back to my hotel room and not leave. So it can be boring."
"Twilight" screenwriter Melissa Rosenberg is begging the media to stop speculating about stars
Robert Pattinson
and Kristen's alleged off-screen romance, insisting the pair deserve some private time. She told Eonline.com, "I think people should just enjoy what's on-screen and leave their privates lives wherever they are. I don't actually know what they are."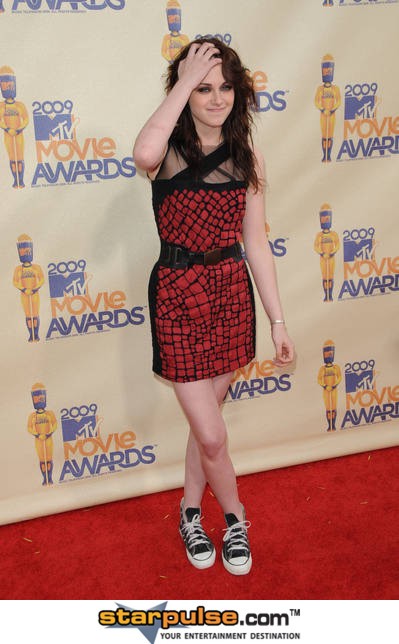 Image © PR Photos