Kristen Stewart Admits She Can't Handle Fame, But She Has No Regrets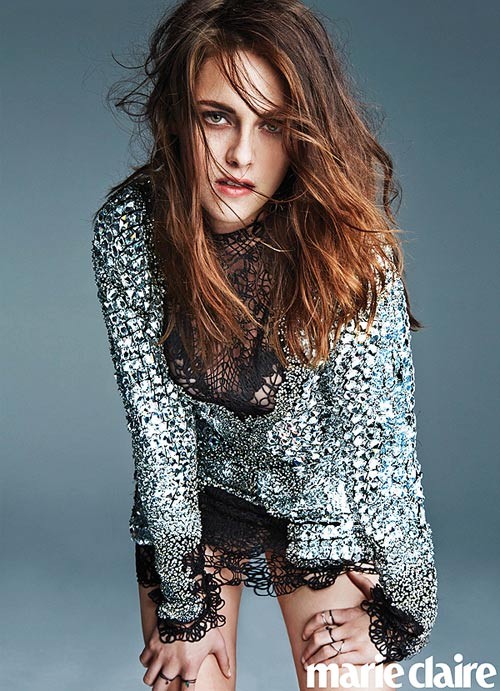 Kristen Stewart opens up in the March issue of Marie Claire magazine, saying she has no regrets about anything that's happened in her career or personal life.

When asked about all the haters and people judging her for the roles she plays, well, she's got only one thing to say.

"I stand by every mistake I've ever made, so judge away," she says.

K-Stew even admitted that all the people saying she's not good at dealing with fame are right.

"I have an embarrassing inability, seriously, of summoning fake energy," she says. "I'm just not very good on TV, and it's not my main goal in life to get good at it. People are like, 'She just can't handle' - for lack of a better word - 'the spotlight'.

"No, actually, I can't, and that is totally who I am.

"I love being an actor, but I'm the last person to want to have a birthday party," she adds. I don't try to force it or turn it into something else or fabricate this personality... so I totally agree when people say I'm, like, the most awkward person."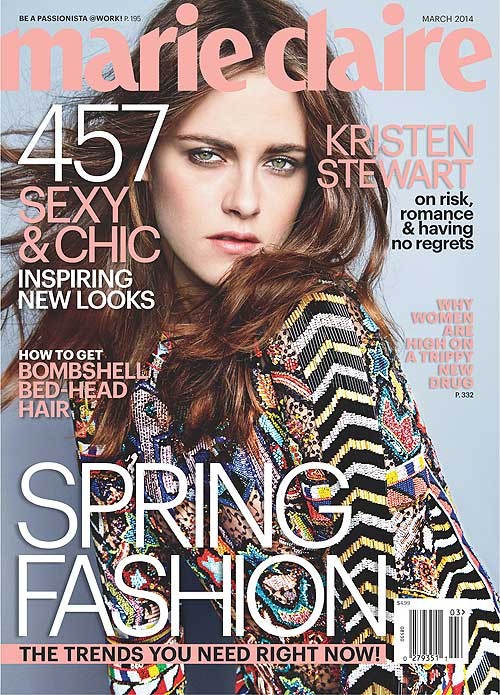 Kristen also addressed her love-life -- without mention of her breakup from Twilight Saga co-star and real-life boyfriend Robert Pattinson.

The star of the upcoming "Camp X-Ray, about a female soldier stationed in Guantanamo Bay, Cuba, says, "You don't know who you will fall in love with. You just don't. You don't control it... If you fall in love with someone, you want to own them - but really, why would you want that? You want them to be what you love.

"I'm much too young to even have an answer for that question."

Stewart and Pattinson split after she was caught cheating with her Snow White and the Huntsman director Rupert Sanders.

Check out Kristen Stewart's full interview in the March edition of Marie Claire magazine, on newsstands Tuesday Feb. 11.