Kristen Bell Wows At Fundraiser In A Sapphire Blue Strapless Dress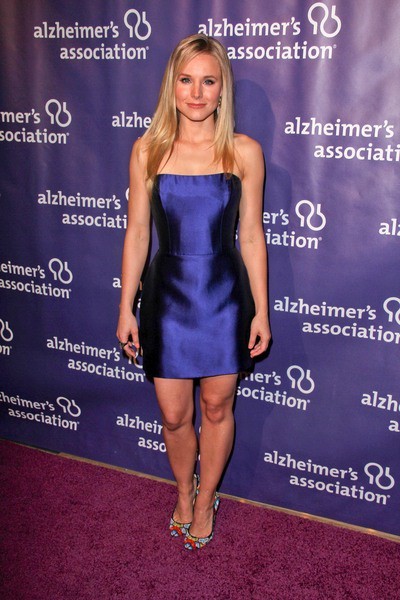 It's no surprise that Kristen Bell is a fanboy's dream girl. She always looks good without trying very hard.
The actress attended the 20th Annual "A Night at Sardi's" fundraiser and awards dinner for Alzheimer's in Beverly Hills last night wearing a sapphire blue strapless dress and multicolored beaded pumps. What's sexier than a star who takes time out for charitable work?
Kristen stars in the upcoming film "Outrun" opposite her fiance Dax Shepard. The film centers on a former getaway driver who jeopardizes his Witness Protection Plan identity to help his girlfriend get to Los Angeles.
On Jimmy Kimmell recently Kristen talked about Dax and his "elegant" feet. She said, "For some reason he doesn't think he's, like, super handsome, but there are a couple of body parts he really likes... He has been crazy cocky about his feet and how gorgeous they are. He describes them as 'elegant', as 'dramatic'... Dax says his feet look like a dancer's on steroids."