Kristen Bell Sizzles In A Pink Bikini For The September Esquire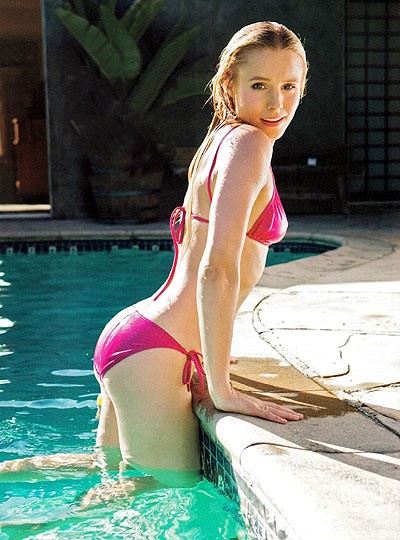 Girl-next-door Kristen Bell gets sexy in a pink bikini for the September issue of Esquire magazine.

The 32-year-old is set to star with her husband, actor Dax Shepard in the upcoming Hit & Run, a comedy about a former getaway driver (Shepard, who also directed the film) who leaves the witness protection program to make sure his girlfriend (Bell) gets to her new job on time.

The early days of Shepard and Bell's real-life romance is somewhat mirrored in the film, and Kristen says her husband's shady past was revealed to her during filming.

"You couldn't find two more extremes. He used to be a drug addict, and I don't know if I've even seen cocaine at a party, let alone done it," she says. "When I found out that my Prince Charming has gone on five-day benders where no one could find him, I was like, 'Wait, what?'"