Kristen Bell Rocks A Black Strapless Dress At TCA Party In Beverly Hills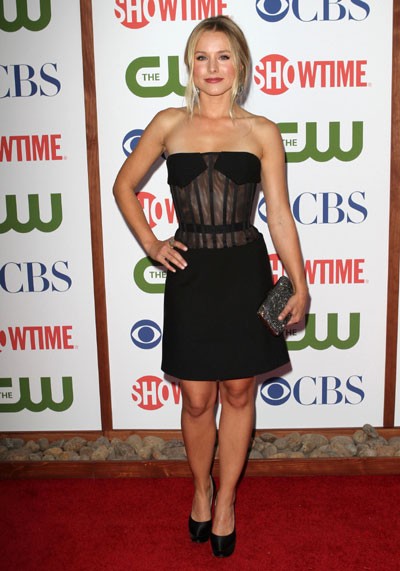 Kristen Bell attended the CBS, The CW and Showtime TCA party in Beverly Hills, Calif., yesterday. She just celebrated her 31st birthday last week.
The actress, who does voiceover work for "Gossip Girl," has several projects in production, including "Everybody Loves Whales" about a Greenpeace volunteer and a small-town reporter who goes to extraordinary lengths to save the majestic creatures.
Kristen is an animal lover.  She recently backed a bill urging California to ban the sale of shark fins.