Kristen Bell Pays Tribute To 'Veronica Mars' Fans At Variety Breakthrough Awards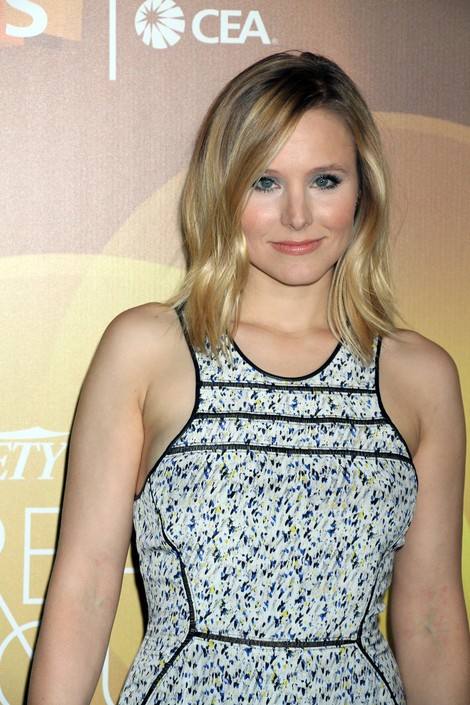 On Thursday, Kristen Bell thanked fans who funded the Veronica Mars movie at the Variety Breakthrough Awards.

Bell was joined by her co-star Ryan Hansen and the cult TV show's creator Rob Thomas at the ceremony, which was hosted by America's Got Talent presenter Nick Cannon and took place in Las Vegas.

Accepting the Breakthrough award for film, 33 year-old actress told the audience, "To have a dedicated fan base like ours, who puts their hard-earned money where their mouth is, we'll be forever grateful."

The Veronica Mars movie is set to premiere in March on the anniversary of the Kickstarter.com campaign that funded it.

Singer Janelle Monae thanked her mother in an emotional speech as she accepted the Breakthrough award for music, funnyman Will Forte bagged the Breakthrough actor award despite being 43-years-old, and Olivia Munn took home the Breakthrough actress award.

Other winners included the creators of video sharing app Vine for Breakthrough Emerging Technology, web series Burning Love for Breakthrough Internet Sensation, and CBS' Under The Dome in the Breakthrough Television category.