Kristen Bell Looks Like A Prairie Girl At 'You Again' Premiere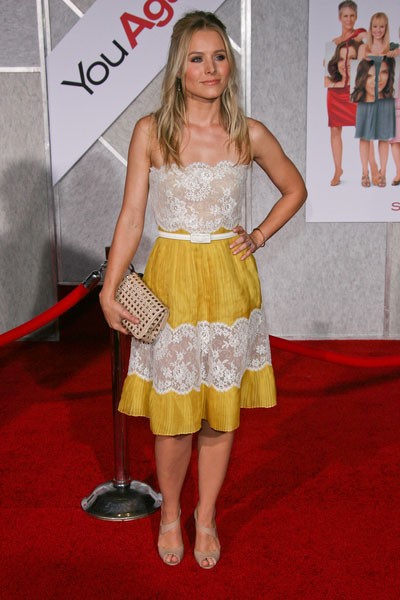 Perhaps Kristen Bell's dress designer was inspired by his grandmother's doily collection...? The actress showed up to the "You Again" premiere in Los Angeles on Wednesday wearing a white and yellow strapless dress. We love Kristen, but not this fashion pick!  What do you think?
In the film, a high-powered PR professional (Bell) discovers that her brother is about to marry the woman who made her high school life a living hell. The comedy also stars Odette Yustman, Sigourney Weaver and Jamie Lee Curtis.
Starpulse "Trailer Talk" columnis Evan Crean writes: Viewers who enjoy wedding themed comedies should see this movie.  If you're excited to see Jamie Lee Curtis and Sigourney Weaver together on screen for the first time, then you should definitely see "You Again."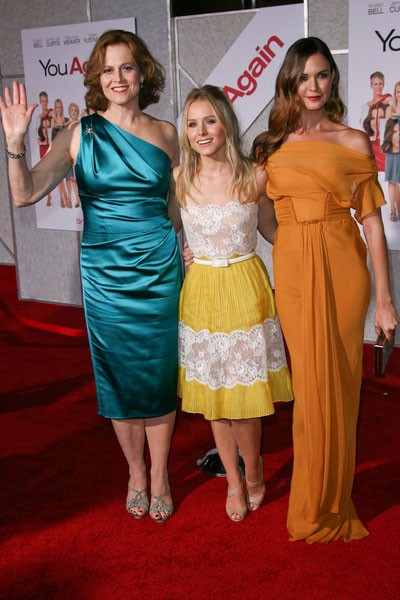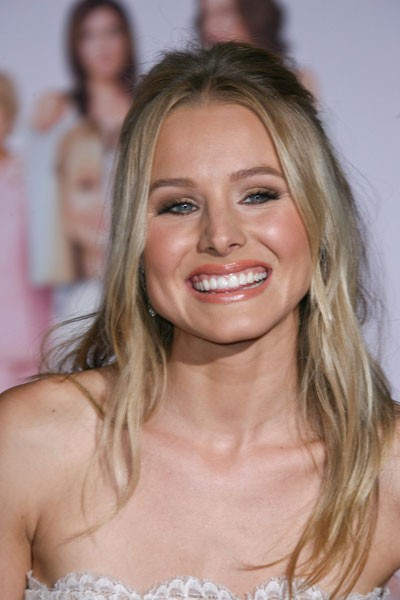 Click for more great Kristen Bell pictures: