Kristen Bell Denies Having Sex At A Veterinary Hospital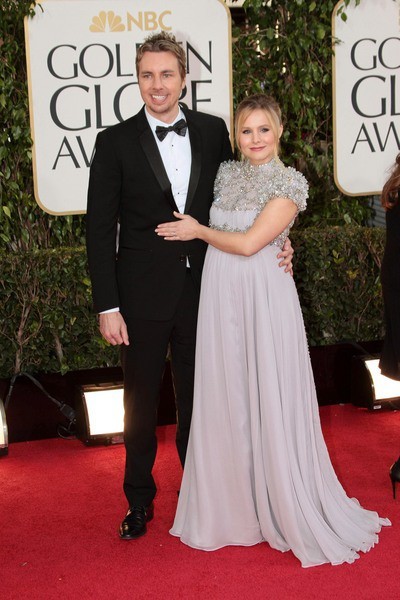 Some rumors are so ridiculous, it's amazing that celebrities even respond to them. But apparently Kristen Bell just couldn't let the latest one go.
The pregnant actress has slammed a veterinary technician for claiming she and boyfriend Dax Shepard had sex at an animal hospital while their pet Shakey was being examined.
Star magazine published a story claiming the couple made love at the Laurel Pet Hospital in West Hollywood, Calif. A source explained: "Another employee walked in on them, and they was basically on the exam table. Kristen apologized and explained her pregnancy hormones just made Dax irresistible - even in the vet's office."
How kinky - if it was true.
Bell responded to the rumors on Facebook, posting: "Haha this is gross. Obvi (obviously) this never happened and if I ever WAS turned on around the smell of dog p**s I certainly wouldn't apologize for it...Thanks to whichever dude at the Laurel Pet hospital had the integrity to make up and sell a story. You are a real piece of s**t. See you never again!"
The couple's first child is due to arrive this spring, and they plan to wed after same-sex unions are legal in California. Bell has admitted she's nervous about giving birth, telling Ellen DeGeneres: "I feel like, when I arrive at the hospital, I want a glass of whiskey, I want the epidural in my back and I want to get hit in the face with a baseball bat and wake me up when it's over because I've seen the videos - and it looks terrifying."