Kristen Bell & Dax Shepard Are PETA's Sexiest Vegetarians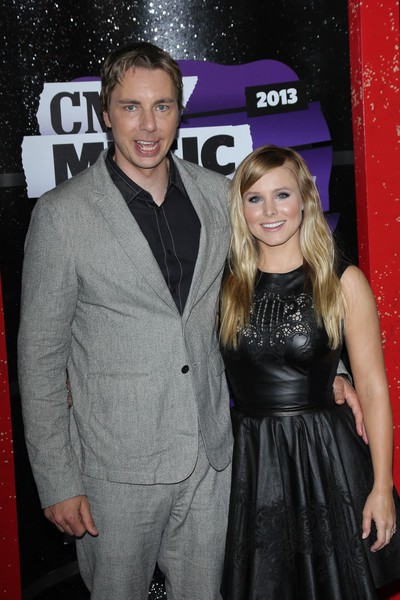 People for the Ethical Treatment of Animals (PETA) has revealed that new parents Kristen Bell and Dax Shepard are 2013's hottest vegetarians.
The couple was named the winners of the male and female categories of the animal rights group's annual "Sexiest Vegetarian Celebrity" contest.
Speaking of her reason for not eating meat, Bell explained, "I had a hard time disassociating the animals I cuddled with - dogs and cats, for example - from the animals on my plate, and I never really cared for the taste of meat."
The duo welcomed daughter Lincoln Bell Shepard in March. After the the Defense of Marriage act fell on Monday, the actress asked Shepard to marry her via Twitter - he said yes. Isn't that sweet!
Others in the running for the sexiest vegetarian title included Anne Hathaway, Edie Falco and Bill Clinton.