Kristen Bell And Dax Shepard Welcome First Child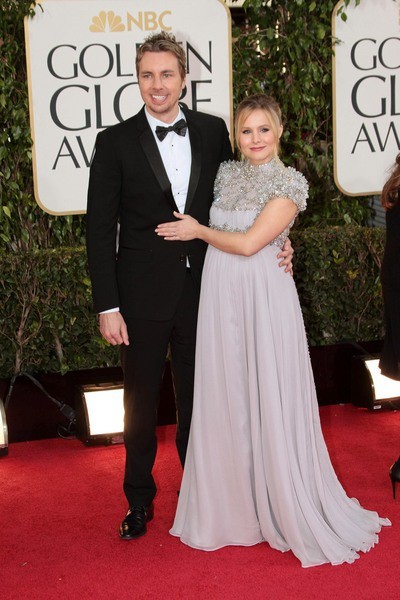 Kristen Bell and Dax Shepard became first-time parents on Thursday, when they welcomed a baby girl into the world.

The actress gave birth to daughter Lincoln Bell Shepard, and her fiance broke the news via Twitter shortly afterward.

"Lincoln Bell Shepard is here," he wrote. "She has mom's beauty and dad's obsession with breasts. Hooray!"

Bell and Shepard got engaged in 2009 and announced that they were expecting a child last November.

Back in January the Forgetting Sarah Marshall star said she wanted to be knocked out during the birthing process after seeing graphic videos of a delivery that shocked her.

"I've got nothing to prove (by having a natural birth)," she joked. "I feel like, when I arrive at the hospital, I want a glass of whiskey, I want the epidural in my back and I want to get hit in the face with a baseball bat and wake me up when it's over because I've seen the videos - and it looks terrifying."

Kristen posted a cute photo of her dog listening to her pregnant belly on Wednesday; and wrote, "My new roomate poops her pants and doesn't pay rent...basically @daxshepard1 pre-sobriety :) welcome baby Lincoln xo," just after 4pm (EDT) today.