Kris Jenner Wants To Help Women Get Aroused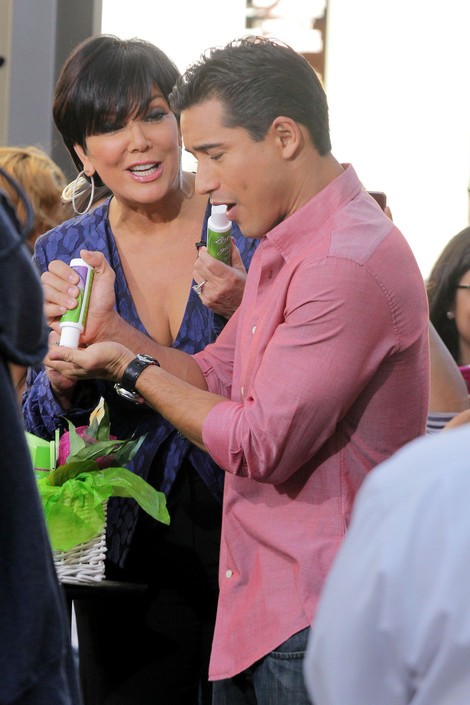 Kim Kardashian's mom Kris Jenner has signed on to help promote a new sex oil. Is that Mario Lopez (above) checking out the product on the set of "Extra?"
The 56-year-old reality TV star will be the face for Zestra Essential Arousal Oils, which claims to enhance a woman's sexual pleasure by heightening sensitivity to touch.
Will you buy it?