Kris Jenner Wanted Khloe Kardashian To Get A Nose Job When She Was Nine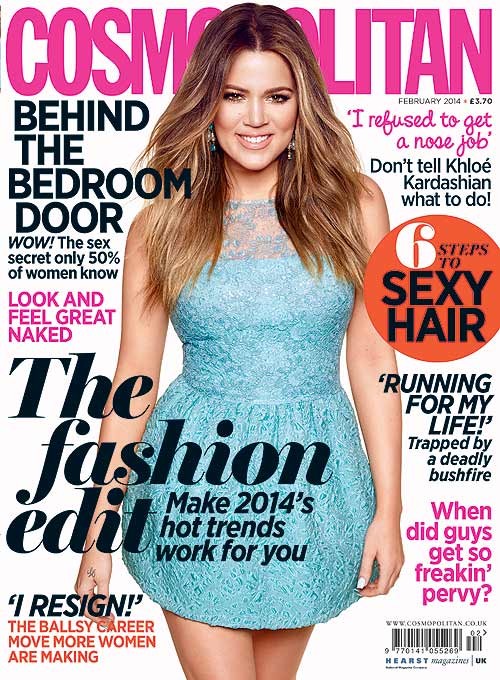 Khloe Kardashian has revealed that mom Kris Jenner once wanted her daughter to get a nose job.

The 29-year-old reality TV star talked about her thoughts on plastic surgery in the February 2014 issue of British Cosmopolitan, saying that she's always been happy the way she is.

"Words are the most powerful weapon; they can leave scars forever. She didn't mean harm, but when I was around nine I overheard my mom telling her friend I needed a nose job," she explains. "I was shocked; I hadn't even thought about it. I've grown into my face but I've had makeup artists tell me, 'You should get a nose job.' I'm so happy that I never have…"

Khloe also says she has no plans for any surgical procedures, and she's proud of her own accomplishments when it comes to her looks.

"I'm proud for losing weight when I wanted to and I've never resorted to surgery. I'm not against it - one day I probably will but it would be on my terms. I won't be bullied into it by social media or anyone else," she says. "I love my body and always have done."

Then she started talking about vaginas.

Khloe says that she's very easy-going and has no qualms about what she says on her family's show, Keeping Up With the Kardashians.

"I never take myself seriously," she says. "When I joke about my camel toe or my big vagina on TV, I don't realize how many people are watching! I'm with my sisters and we're the same off camera - that's how sisters are.

"Then I go out and someone will say, 'Oh, my God I have a big vagina too!' I'm like, 'WHAT?' That's when I can't believe I said that out loud. But I love to be silly and make people laugh. It's a compliment, and liberating to think my sisters and I might make other women feel OK about talking about this stuff too."

The February 2014 issue of British Cosmo goes on sale January 2.