Kris Jenner Suffers Wardrobe Malfunction In Wonder Woman Halloween Costume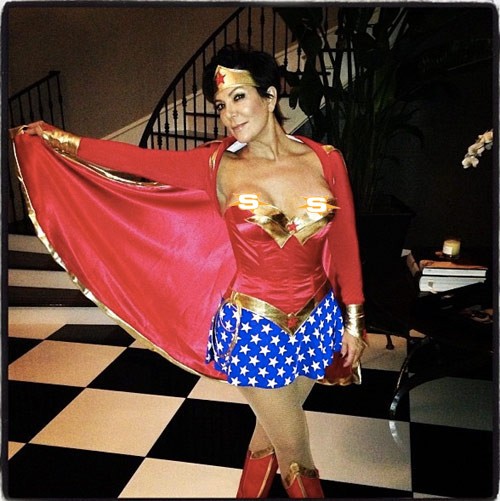 Kris Jenner took to her Twitter over the weekend to show off her new breast implants in a Wonder Woman Halloween costume, but the Kardashian matriarch may have shown a little too much with what appears to be a slight wardrobe malfunction.

Kris quickly pulled the picture from her Instagram page, but not before daughter Khloe Kardashian was able to copy it and repost it -- along with half the internet.

"Hi nips. That's my mom," Khloe wrote.

Back in 2008, daughter Kim wore a similar costume to a Halloween party in Los Angeles. Who do you think looked better?
(see the uncensored version on page 4. Click at your own risk. Possibly NSFW. We're on the fence with this one...)
Hi nips. That's my mom instagr.am/p/RB3PNqBRgp/

— KhloéKardashianOdom (@KhloeKardashian) October 21, 2012.