Kris Jenner Shares Bikini Selfies On Instagram, Looks Amazing At 58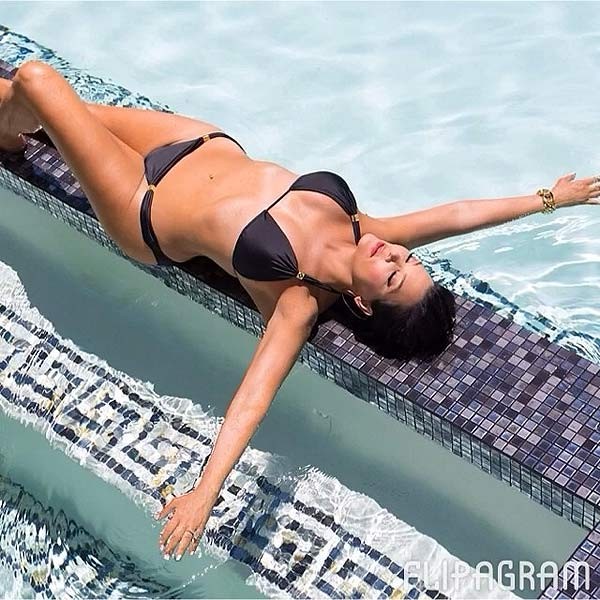 Kris Jenner showed off her sexy bikini body poolside in a pair of new photos in a montage she posted to Instagram via 'Flipagram' on Tuesday, captioning it "Celebrate life."

The 58-year-old mom of six arguably looks better in a bikini than all three of her daughters by late attorney Robert Kardashian, of Kim, Kourtney and Khloe; and she's definitely giving model daughter Kendall Jenner a run for her money.

Setting her Flipagram slideshow to future son-in-law Kanye West's single "Black Skinhead," Kris shared several shots of her entire family, including daughters Kendall and Kylie Jenner, son Rob, West, granddaughter North, and estranged husband Bruce Jenner.

The reality show mom may be just a little obsessive about staying young and maintaining her looks though. Daughter Khloe recently revealed to Cosmopolitan magazine that when she was just nine years old she overheard her mom telling a friend that she needed to get a nose job.

Now, Khloe's aunt, Karen Houghton, has revealed to In Touch Weekly that Kris had Khloe working out when she was just four.

"Khloe might have been 4 or 5 years old when Kris would have me take her to classes to get exercise," Houghton told the magazine. "I would take her a couple of times a week."