Kris Jenner Says She Regrets Divorcing Robert Kardashian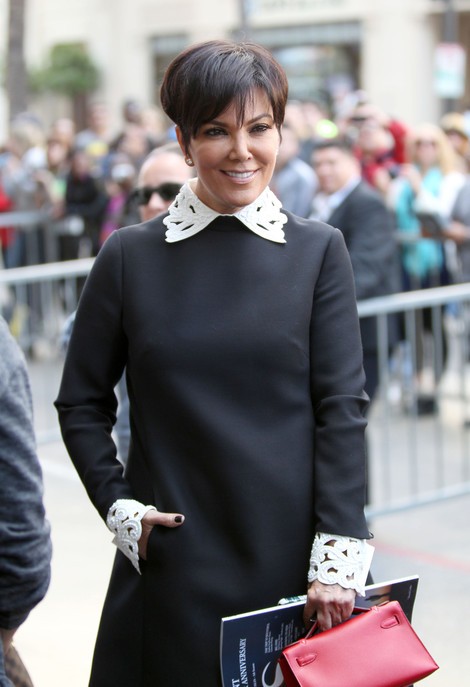 One of Kris Jenner's biggest regret is divorcing her first husband, Robert Kardashian.

Earlier this week, the reality star, 57, confirmed her separation from Bruce Jenner - with whom she has daughters Kendall, 17, and Kylie, 16 - and after 22 years of marriage it seems she wishes she hadn't married him in the first place.

Before the split news was made public, Kris told New York magazine: "The one regret, if I had to do it over, would be divorcing Robert Kardashian. But then there wouldn't have been Kendall and Kylie, so that's the way I look at it.

"Everything happens for a reason, and we learn from our mistakes. I thought I was so smart when I was young; I was fearless."
Kris and Robert were married from 1978 until 1991. They had four children together: Kourtney, Kim, Khloe and Rob. Robert was infamous for being O.J. Simpson's defense attorney during his 1995 murder trial. He died in 2003 from esophageal cancer just eight weeks after his diagnosis.
Kris believes her son Rob is exactly like his late father.

She explained: "My son is identical to his father, Robert - they look alike, act alike and have the same mannerisms. It's an amazing reminder of what an amazing dad Robert was. He was a great husband and a good person."
So which daughter is most like Kris? Khloe, 29, who is currently experiencing marital problems with her husband Lamar Odom.
She said: "Khloé is exactly how I am in the way she likes to nest and cook; the way she is with everything in her home - even the way she makes a bed and sets a table."

Meanwhile, Kris insists despite her and Bruce's split, they are still a "big happy family"