Kris Jenner Reveals First Pic Of Kim Kardashian's Daughter North West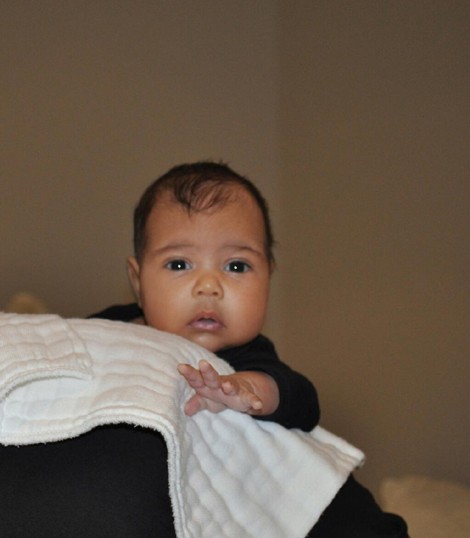 Fans have been waiting for two months to get a glimpse of one of Hollywood's most famous babies, and Kris Jenner had the honor of revealing the first shot of her granddaughter North West.
Kim Kardashian and Kanye West's daughter looks absolutely adorable in the snap in which she's reaching toward whomever is holding the camera.
Jenner tweeted (and of course plugged her talk show): "Meet North West. #WatchKris."
The proud new dad shared the snapshot of his little girl during an interview with Jenner that aired today. The exclusive Q&A was promoted as a "very revealing and intimate conversation" in which the singer "opens up about his love affair with Kris' daughter, Kim, their brand new baby girl, living in Kris' home, his relationship with the press and love for the Kardashian clan."
The celebrity couple have been living with Jenner in her 10,000-square-foot mansion in Calabasas, Calif., since the birth of North. Their new $9 million home in Bel Air is still undergoing renovations.