Kris Jenner Gushes Over New Granddaughter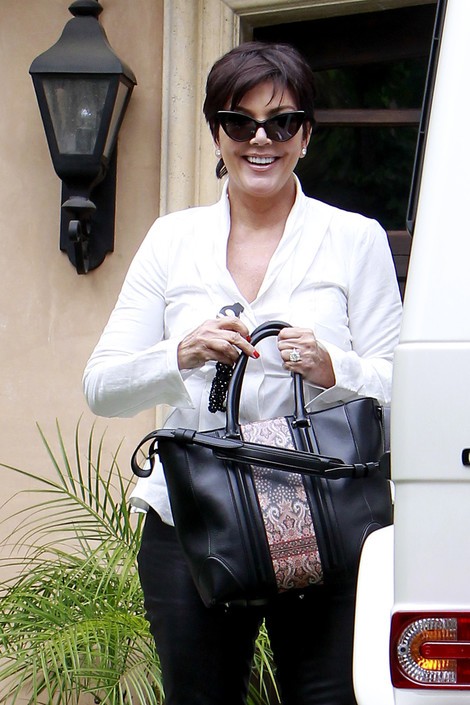 Kim Kardashian and Kanye West may seem to have fallen off the face of the Earth since the birth of their daughter on Saturday, but Kim's mom Kris Jenner and sister Khloe have been publicly celebrating the family's latest member.

Jenner, who made an appearance at the Daytime Emmy Awards (which are held at night) to promote her new talk show, "Kris," was asked about the family's new addition.

"We're all fine. We're are all good and extremely happy and thrilled for... the new baby," she told Headline News from the event's red carpet. "And she's doing great and she's beautiful. So, very exciting."

Khloe confirmed the baby news on Sunday, tweeting, "I can not even begin 2describe the miracle that is now apart of our family. Mommy/baby are healthy &resting. We appreciate all of the love."

The Keeping Up With the Kardashians later added a call for privacy.

"More info will come when the time is right!" She tweeted. "Thank you all for understanding! We love you all dearly! Overwhelmed with love right now."

Kim gave birth to a healthy daughter a month early on Saturday. The new baby's name has yet to be released.