Kris Jenner Denies Divorce Rumors, Says 'Life Is Good'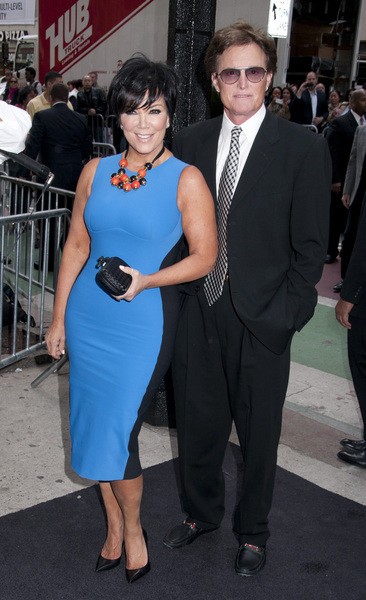 Kris Jenner and her daughter Khloe Kardashian Odom have refuted rumors the head of the Kardashian/Jenner clan is getting divorced, according to "Extra," which caught up with Jenner at the New York City premiere of "Scandalous."
Rumors started swirling earlier this week that Bruce Jenner was spotted meeting with a divorce attorney.
Kris told "Extra," "Well about once a week we're on the cover, a family member is getting divorced or leaving the country and neither are true.  I am here to say, we're alive and kicking, very happy, life is good."  
She added, "I called Bruce this morning and said 'Honey this is the latest rumor, he said, 'Don't bug me, I'm at the hobby shop.'"
Meanwhile, following a live episode of "The X Factor," Khloe told "Extra" in Los Angeles:
Back in Los Angeles after the live episode of "The X Factor, Khloe made light of the divorce rumors, saying, "No they're not, as far as I know they're not, but I am so happy the divorce rumors are off me for a day."