Kraftwerk Banned From Performing In China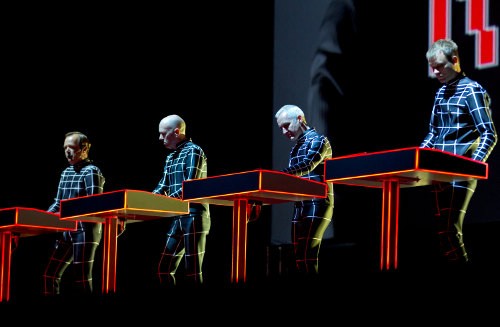 Electronic music pioneers Kraftwerk have been denied visas necessary to perform in China because the group was billed to be part of a Tibetan Freedom Concert in Washington, D.C. 15 years ago.

Ironically, bad weather forced promoters to scrap the benefit concert and Kraftwerk never played, but Chinese Ministry of Culture officials are still upset the German act was among those set to hit the stage. The ban means the Autobahn hit-makers cannot perform at this year's Strawberry Festival, scheduled for the end of April.

Ironically, former Sex Pistols frontman John Lydon has revealed the same Chinese officials have green lighted his upcoming Public Image Limited dates in the country after a thorough review of his lyrics.

Lydon tells NME.com, "The Chinese Government asked me to send every lyric I have ever written, and they surprisingly approved me. They have either incredible good taste or they have no idea what I'm going on about. I can't wait to find out."

PiL have shows scheduled in Beijing on Saturday and Shanghai on Sunday.