Kourtney Kardashian's White Blouse & Short Black Skirt - Hot Or Not?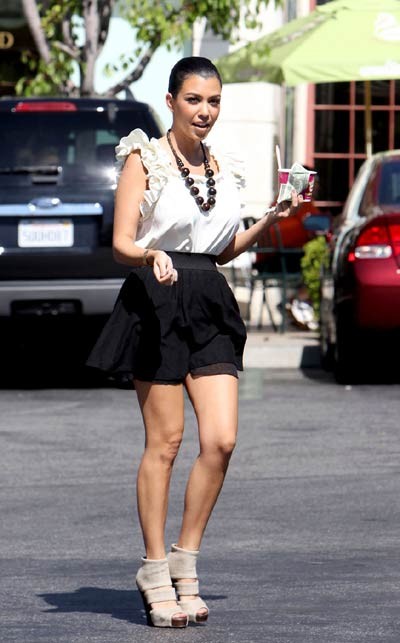 We spotted Kourtney Kardashian, 31, eating frozen yogurt while her boyfriend Scott Disick waited in the car with their baby Mason. We like her frilly white blouse and cinched black skirt accessorized with a black chunky beaded necklace. What do you think?

The couple are moving out of their townhouse and into a new home. The two recently had a falling out when Disick, 26, launched a foul-mouthed tirade at the star while drunk.

However, a source says: "They've gotten through the rough patch. Buying a new house shows they're trying to make this work."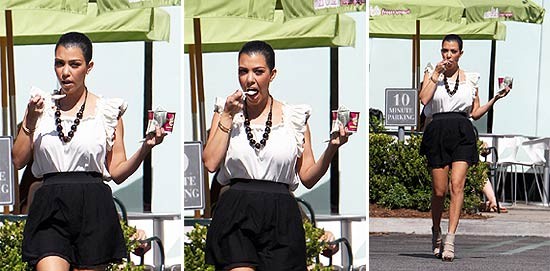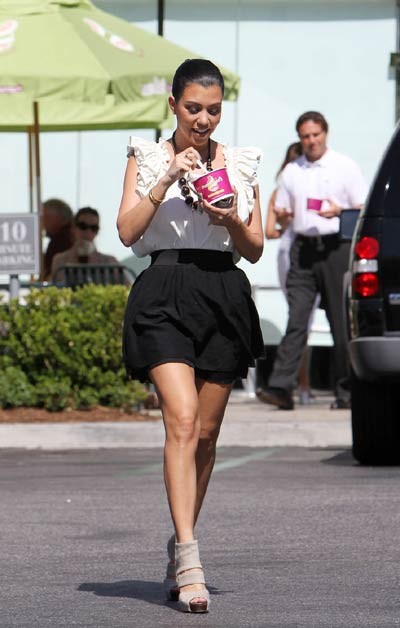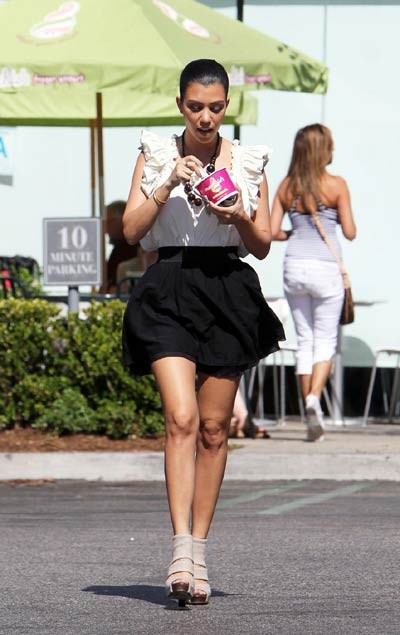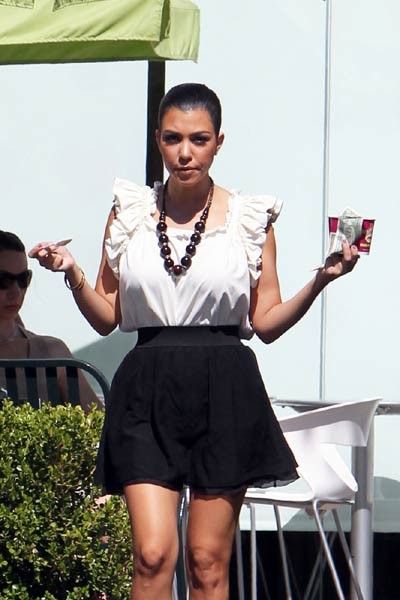 More: Celeb Photo Features | Fashion Photo Features
Click for more great Kourtney Kardashian pictures: