Kourtney Kardashian's Lawyer Blasts Paternity Claims From Alleged Former Fling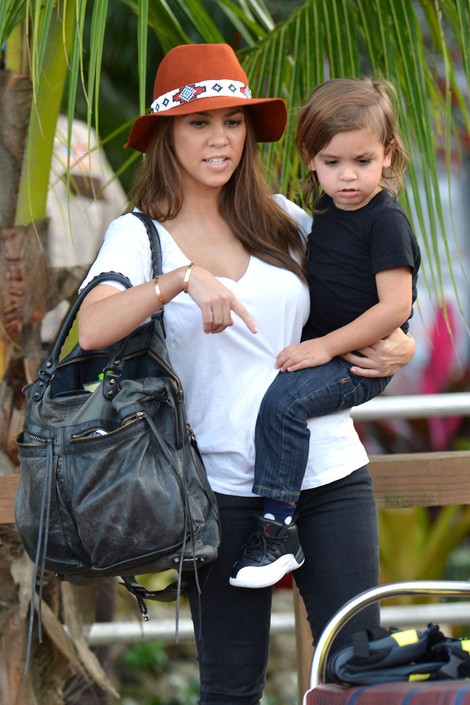 Kourtney Kardashian's attorney has blasted a recent allegation that her partner, Scott Disick, is not the father of both of her children.

Model Michael Girgenti, who worked with Courtney during a photo shoot in August 2008, claims the two had unprotected sex and that he fathered her son Mason, who was born nine months after their affair.

Girgenti claims that Mason resembles him and is demanding a paternity test -- and if the results come back positive he's asking for partial custody.

"This individual has been selling false and fabricated stories to the tabloids for years about Kourtney Kardashian and her son, Mason. Scott Disick is Mason's father," said Todd Wilson, Kourtney's attorney, in a statement to TMZ.com.

"We have not seen the reported court filing, but we are informed that this individual has been seeking to get paid to publish his ridiculous pleading. His claims are absurd and this is simply another shameful attempt to gain publicity and profit from fictional stories about my client."
A hearing over whether or not Girgenti's claims are valid or not is set for September.