Kourtney Kardashian's Fedora & Leopard-Print Purse - Thumbs Up Or Down?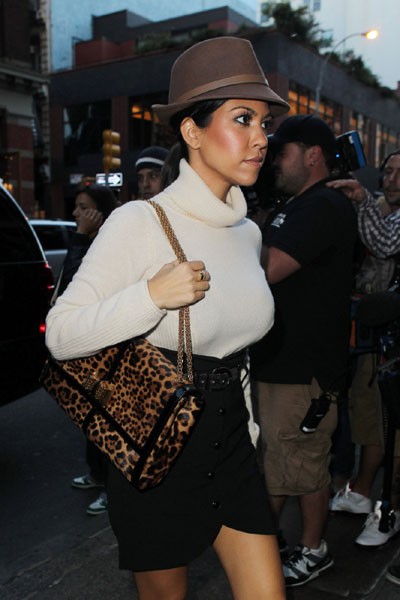 We spotted Kourtney Kardashian drop in on her and Kim's new "Dash" store in Soho to check how construction is shaping up. The glamorous sisters then went back to their hotel.

What do you think of Kourtney's brown fedora and leopard print hand bag?
The Kardashian sisters have been targeted in a bizarre lawsuit from a prisoner in Pennsylvania who claims he suffered "extreme emotional distress" from watching "Keeping Up With the Kardashians" behind bars.
He claims Kourtney, Kim and Khloe made him develop "extreme emotional distress due to their outrageousness of actions."