Kourtney Kardashian Shares Naked Pregnancy Photo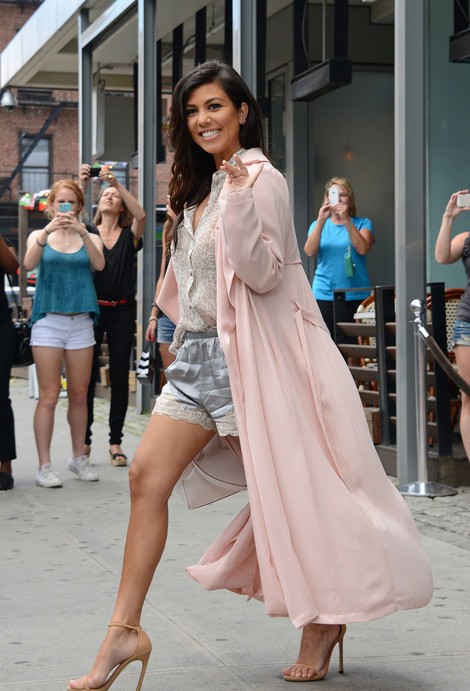 Kourtney Kardashian has shared a nude pregnancy photo on Instagram. The 35 year-old reality star posted the image alongside a similar one of her mom Kris Jenner.

"I got it from my mama," she captioned the side-by-side snaps.
Kardashian, who has two children with longtime partner Scott Disick, is expecting to welcome her third child in December.
Meanwhile, sister Kim and her husband Kanye West are "trying" to get pregnant. The "Keeping Up With the Kardashians" star told ET on Thursday: "You know I kind of wish I was pregnant at the same time Kourtney is. She's like more than half way in, so you know, we're trying."