Kourtney Kardashian Having Another Baby?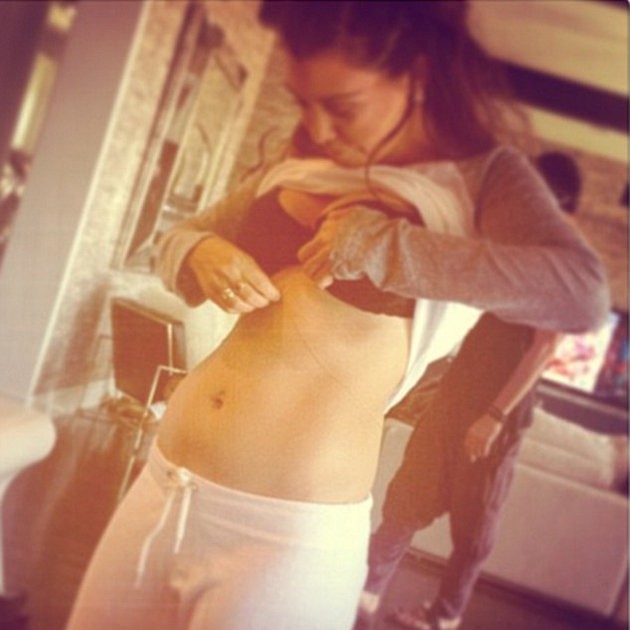 Reality star Kourtney Kardashian could be expecting baby number three with Scott Disick.
Disick started the rumors himself by posting a photo of Kourtney pulling her shirt up to reveal her stomach, along with the message, "looks like an angel." The two already have three year-old mason and 13-month-old Penelope.
We're sure the explanation will revolve around Scott simply wanting to take a photo of his girl exposing herself and describing her as an "angel," but Kourtney has also been recently spotted wearing looser clothing.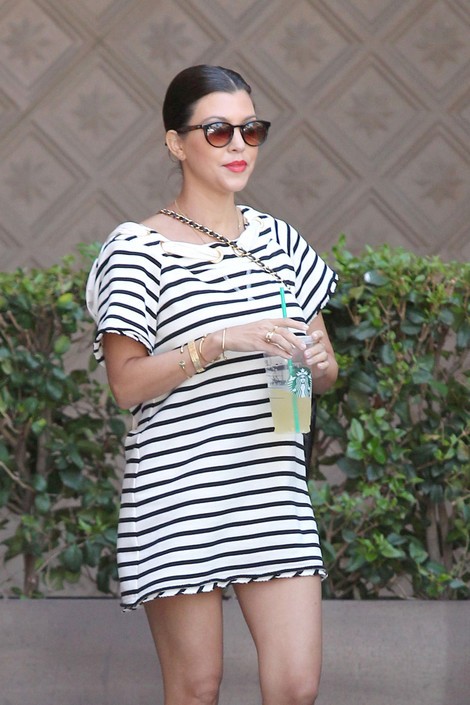 At least one person believes this would only be their second child - a few weeks ago a male model claimed Mason was his son after a tryst in 2008.
Kourtney has since had a DNA test to prove Scott was Mason's father and released a statement: "After three-and-a-half years of rumors and lies being spread by an individual I met briefly at a photo shoot, I am setting the record straight that Scott is Mason's father. While it saddens me to have to address these ridiculous lies - especially when the truth was never in doubt - this story must be put to rest."