Kourtney Kardashian Celebrates With Second Baby Shower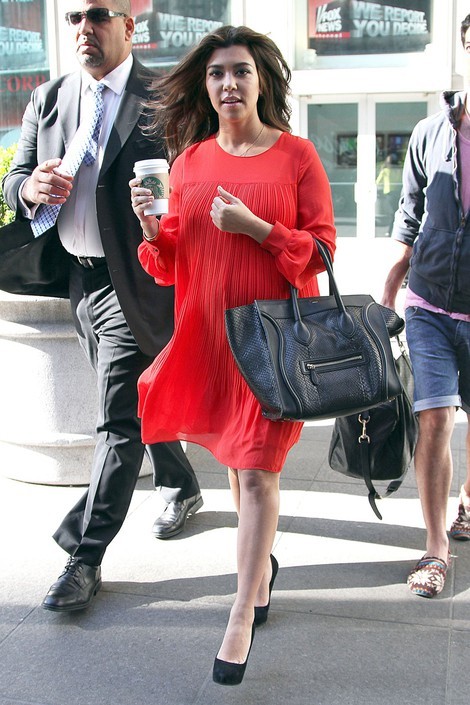 Pregnant reality TV star Kourtney Kardashian celebrated the upcoming arrival of her second child with friends and family during a weekend baby shower in Los Angeles.

The fashion designer, who is expecting a little girl with boyfriend Scott Disick in July, was feted by sisters Kim and Khloe Kardashian, as well as her manager mom Kris Jenner during a backyard luncheon at the family's Hidden Hills home on Saturday.

A source tells Life & Style magazine, "Kourtney's shower was so nice! Her mom and sisters were there, of course. They talked, laughed, and played games. There was a bar and lots of different types of foods and desserts, including sushi and little sandwiches."

Disick was unable to attend the event - he was hosting his own promotional party in New Jersey that same evening.

The couple celebrated the socialite's pregnancy with Disick's East Coast relatives in Riverhead, New York on April 29.