Kourtney Kardashian Brought To Tears Over Scott Disick's Weight Comments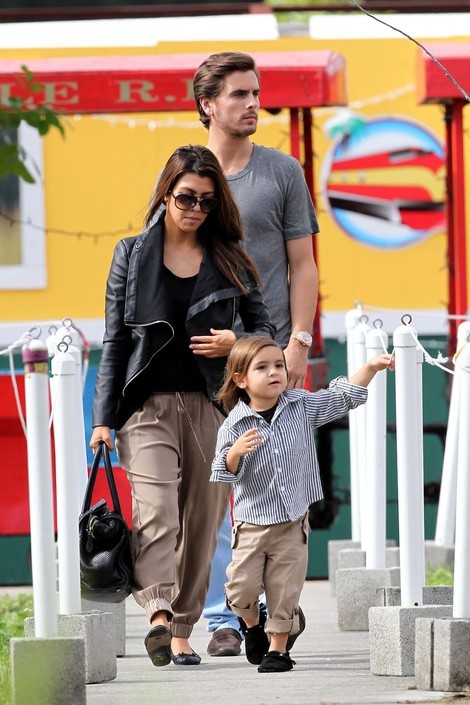 Kourtney Kardashian was left in tears on Sunday night's episode of Kourtney & Kim Take Miami, when boyfriend Scott Disick lambasted her over her weight.

The 33-year-old reality TV star gave birth to her second child last July and showed that she's in better than good enough shape to get back into a bikini on a recent trip to Mexico (see pics at Britain's Daily Mail) -- but that's not good enough for Disick.

Scott, who was wearing a patch over one eye with the letters "LD" on it for "Lord Disick," complains that it seems like Kourtney only cares about the kids and not getting her weight down to his ideal weight.

"Ugh, I feel like 93 is the dream." He said, "Your body was bangin' when I first saw you on the beach with that little ass."

Kourtney, whose weight is currently 115 pounds, told Scott that she's been having a difficult time losing weight. She said she's trying to do it the "healthy way" -- which isn't good enough for her man. "Do it the healthy way -- just do it faster," he said. "... You're my piece of machinery!"

Disick was oblivious that his comments were hurtful until he realized Kourtney was in tears, after which he tried to make things better. By making it worse and turning it around on her.

"You know that you're perfect," he says. "I just felt like you wanted to lose a couple extra pounds. I just feel like sometimes you want to be thinner..."

Fans of the show chided Disick over his comments on Twitter after it aired, and naturally he defended himself.

"Wow seems like when talking about weight a lot of issues come up," he wrote. "Never realized how upset people get when a person makes a comment about weight... P.s anyone who has to much to say probably had to much to eat. #fatasses."

We're starting to think the "is" in Scott's last name is silent.