Kourtney Kardashian And Scott Disick To Televise Their Wedding?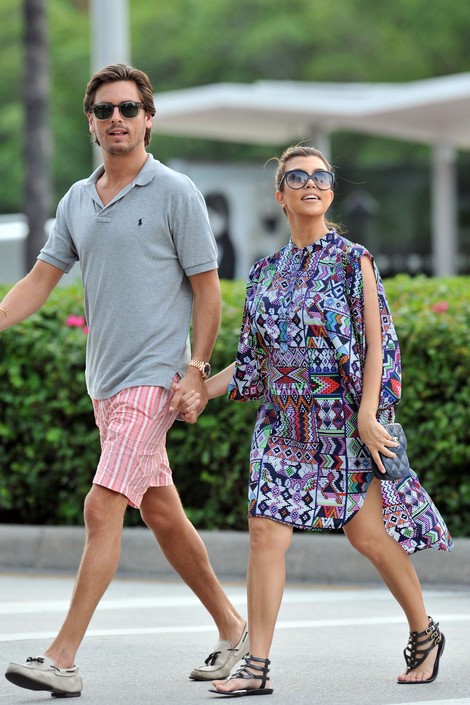 New mom Kourtney Kardashian is set to follow in her big sister Kim's footsteps by staging a televised wedding.

Although Kim Kardashian's TV nuptials were doomed - she split from husband Kris Humphries 72 days after the couple exchanged vows - her sister is reportedly making plans to invite cameras to cover her big day when she weds longtime boyfriend Scott Disick.

According to In Touch magazine, the pair plans to get engaged when they tape the end of the current season of Kourtney & Kim Take New York in December - and Scott is already shopping for a ring.

A source says, "He was at Levinson Jewelers in Fort Lauderdale on October 25th. He was looking at really big, expensive diamond rings."
And it looks like the engagement will be a short one.

The source adds, "Kourtney and Scott have met with a wedding planner, and they've narrowed down the date - the wedding is scheduled to take place after Christmas but before Easter."