'Kourtney And Kim Take New York' Premieres Sunday, Jan. 23; Check Out Pics!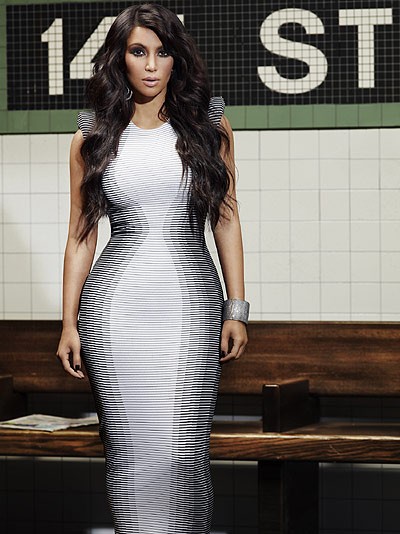 Viewers' love for the Kardashians clan runs deep. First the family rocketed to fame on the heels of the successful series "Keeping Up with the Kardashians," and then sisters Kourtney and Khloé decided to trade their lives on the west coast for sun and fun in Miami as single ladies. Shortly thereafter, viewers welcomed new members into the family when Kourtney became a mother and Los Angeles Laker Lamar Odom wed Khloé after a whirlwind courtship. Now E! brings viewers another adventure, as Kourtney and Kim set their sights on opening a boutique in New York City and take advantage of all the glitz, glam and flirty fun the city has to offer.
The ladies' personal lives are as exciting as ever, with Kourtney and Scott building on their relationship and Kim vowing to enjoy the single life after years of serial monogamy. In addition to expanding their lucrative DASH empire, the ladies step out to pursue dreams on their own. A nervous and excited Kourtney makes her acting debut in the long-running ABC daytime drama "One Life to Live," and Kim, who has kept her singing voice under wraps until now, records a single produced by The-Dream. Produced by Ryan Seacrest Productions and Bunim-Murray Productions, the team behind E!'s hit series "Keeping Up With The Kardashians," "Kourtney and Kim Take New York" premieres on Sunday, January 23 at 10pm ET/PT only on E!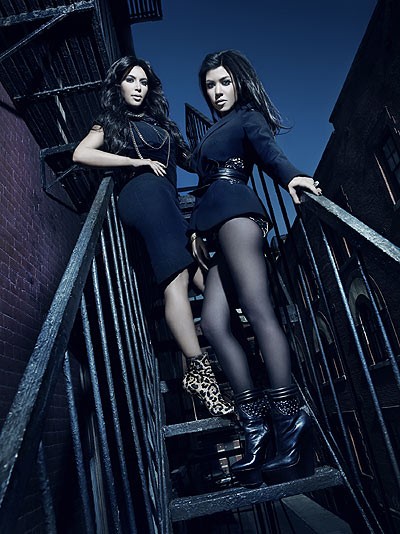 In the premiere episode, veteran businesswomen Kourtney and Kim arrive in New York City ready to get to work on the construction and opening of their third DASH store - the most glamorous one to date. However, the sisters are a bit overwhelmed when they learn that things aren't going according to plan. Meanwhile, Kourtney is thrilled to have Scott join her in his home state, and contemplates having him move into her hotel suite, much to Kim's chagrin. But single-in-the-city Kim is excited to get a romance of her own started, and when she spots an old friend during a night out on the town, sparks fly. But his actions leave Kim wondering if his motives are pure.

Also this season, mom Kris sees red when Kim finally agrees to make a red carpet appearance at an event Scott is organizing. When Kris reads Scott the riot act, Kim is finally forced to stand up to her mother. In another episode, Kim and her pal Simon produce an "It Gets Better" video in response to the bullying of GLBT students.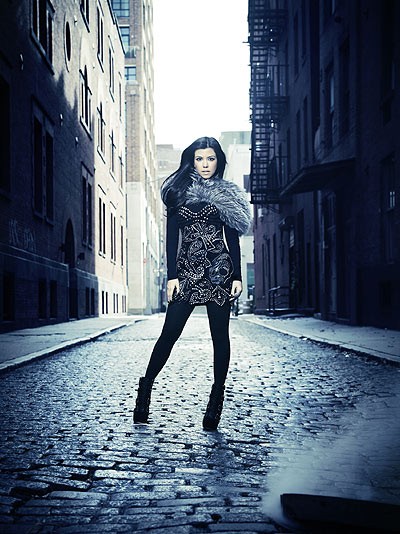 "Kourtney and Kim Take New York" will also include a familiar and very handsome face from "Keeping Up with the Kardashians," Kim's sexy former bodyguard, Shengo. Kim gets an email from Shengo, and the idea of exploring their mutual attraction makes her excited to see him again. But Kourtney isn't so sure Kim will be able to keep herself from turning a casual situation into a full-blown romance. Later, Kim decides that photos she's done for a magazine shoot are a bit too provocative, but unfortunately, they've already gone to print!

Kourtney is proud that Scott has made progress in managing his anger, but when he defends Kim during a bar fight, Kourtney immediately jumps to the wrong conclusion and believes he's reverting to his old habits. Always one to be dapper, Scott also starts spending far beyond his budget in an attempt to emulate his wealthy employer. However, when he puts himself in the red by dropping $250,000 on a new Rolls Royce, Kourtney draws the line.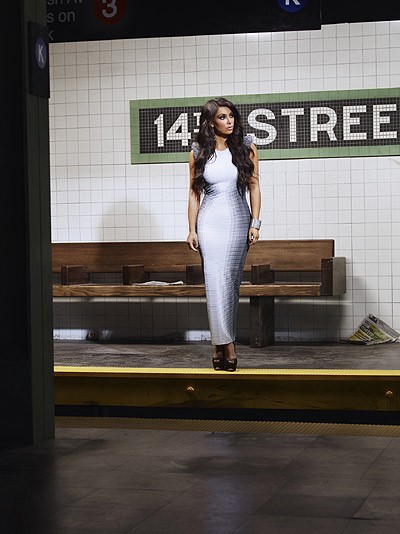 Later in the season, as the ladies prepare to return to Las Vegas for Kim's 30th birthday bash, Scott wonders if he can maintain his sobriety in the same city where he ruined Kim's last birthday. Kim has other things on her mind - with her 30th birthday looming large before her, she creates a "30 by 30" bucket list to cheer herself up over the fact she will be entering the third decade of her life. But Kim's list isn't to Kourtney's liking. She makes it her mission to pull Kim out of her comfort zone and into something wild and crazy before she marks the big 3-0.

"Kourtney and Kim Take New York" is produced by Ryan Seacrest Productions and Bunim-Murray Productions. Ryan Seacrest serves as Executive Producer for Ryan Seacrest Productions with Jonathan Murray, Jeff Jenkins and Gil Goldschein serving as Executive Producers, and Russell Jay and Melissa Bidwell as Co-Executive Producers, for Bunim-Murray.
Kourtney And Kim Take New York Official Site
Click for more great Kim Kardashian pictures:
Click for more great Kourtney Kardashian pictures: