Kobe Bryant Scolds Fan For Using 'Gay,' Defends His Wife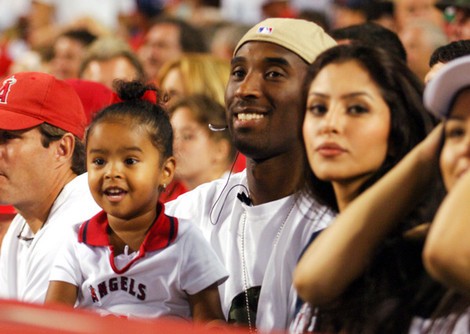 Kobe Bryant may have spent as much time defending on Twitter as he did on the basketball court recently.
After a user called another "gay," Kobe replied;
Just letting you know@PacSmoove @pookeo9 that using "your gay" as a way to put someone down ain't ok! #notcool delete that out ur vocab

— Kobe Bryant (@kobebryant) February 11, 2013
It was then pointed out that Kobe once called an NBA ref a derogatory word a few years ago during a game. He responded, "exactly! That wasn't cool and was ignorant on my part. I own it and learn from it and expect the same from others."
However, that wasn't the end of Kobe's trials on Twitter. A few weeks ago he was forced to defend his wife Vanessa. The two almost got a divorce, and rumors were swirling that she could get as much as $100 million in a settlement.
"Morning coffee with my wife @LadyVB24. Vanilla latte for me, passion tea for her," Kobe innocently posted one morning. A fan replied, "but... #SheWasntWithYouShootingInTheGym." The tweet is in reference to a Drake song blasting Vanessa for seeking the huge sum in alimony.
Kobe shot back, "No, she wasn't. She was busy raising our kids."