Kobe Bryant 'Meant No Offense' With Court Outburst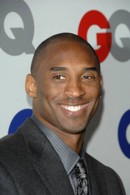 Basketball star Kobe Bryant has publicly apologized for uttering a gay slur during a heated game on Tuesday, insisting he didn't mean to cause offense to anyone.

The Los Angeles Lakers player was slapped with a technical foul during a game against the San Antonio Spurs, prompting him to verbally berate the referee with the use of a homophobic term.

His actions were condemned by the president of the Gay & Lesbian Alliance Against Defamation (GLAAD) on Wednesday and now Bryant has expressed his sorrow over his controversial remarks.

A statement from the superstar reads, "What I said last night should not be taken literally. My actions were out of frustration during the heat of the game, period. The words expressed do NOT reflect my feelings towards the gay and lesbian communities and were NOT meant to offend anyone."