Knife-Wielding Homeless Man Threatened To Kill Michael Strahan At GMA Studio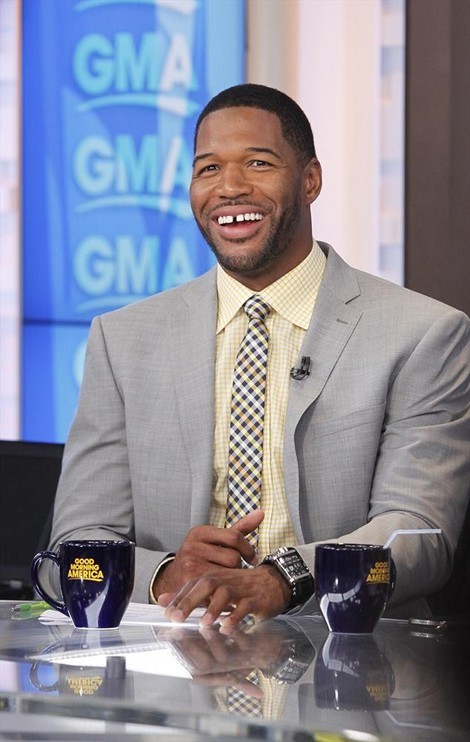 New York City police arrested a homeless man carrying a knife after he tried to enter the TV studio where "Good Morning America" is filmed. Andre Johnson, 25, made threats against football player-turned-TV host Michael Strahan.
Johnson was initially turned away from the building on Tuesday morning, but he returned with a knife and attacked one of the security guards, according to the New York Daily Post.
Johnson was arrested and charged with assault, criminal possession of a weapon, and menacing. While being booked at the Midtown South stationhouse, Johnson allegedly told police: "I was there to kill Michael Strahan."
An ABC spokesperson commented, "It was a scary situation but thanks to the fast actions of NYPD (New York Police Department) the situation was quickly under control."
Strahan, a Hall of Fame defensive end for the New York Giants, never encountered Johnson and was not hurt in the incident. The former NFL star is a contributor on GMA and also co-hosts "Live! With Kelly and Michael."