Kit Harington Says 'It's Only Right' To Get Naked For 'Game Of Thrones'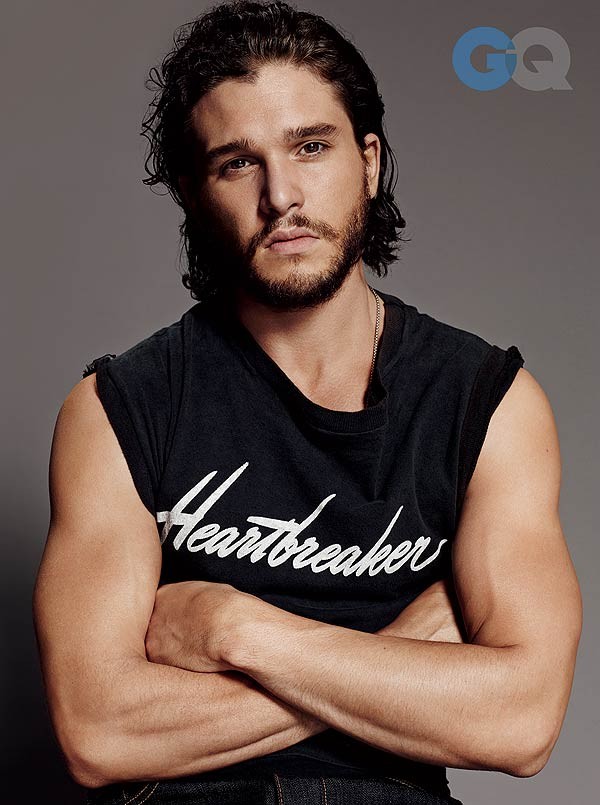 Game of Thrones star Kit Harington has landed the cover of the April issue of GQ magazine, sharing his thoughts on the show's nudity and sex scenes, the violence, and buffing up for his big screen debut in Pompeii.

"It's only right, if you're going to make a show where nudity and sex is a large part of it, that you be a part of that," Harington says about the brief love scene he shot for season three with co-star Rose Leslie.

But don't be fooled -- while that was Rose standing nude in front of him, it wasn't Kit's behind that viewers were seeing.

"When it came down to it I had a broken ankle, so the only time you saw my ass, it wasn't my ass," he says, revealing that a stunt butt had to be called in for the scene.

People did get to see a lot of Kit in volcano epic "Pompeii," though, and Kit says getting in shape for the role was a rigorous ordeal.

"That was f**king a lot of work," he explains. "But for a film sometimes you've got to do those sorts of things. For people's imaginations."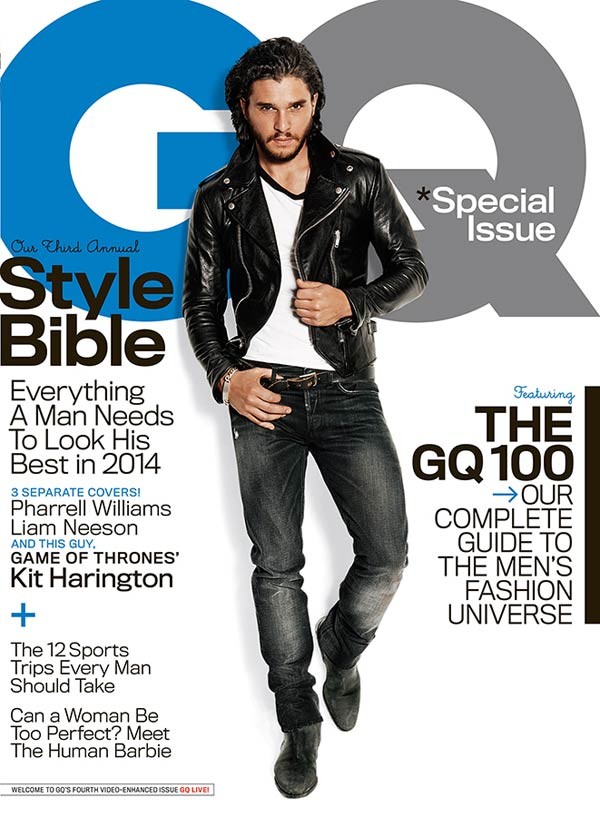 Harington also reveals that in season four the violence gets kicked up a level following a shocking, bloody end to the show's third season last June.

"[The violence] doesn't stop, either. It's getting worse. There's some scenes this season, and there's parts of it that go even darker," he says. "What I wonder is how people can deal with something going dark and dark and darker. Being unrelenting in how pessimistic things are. They really push it."

But he does have high hopes for his character, Jon Snow, a loyal member of the Night's Watch guarding the seven kingdoms of Westeros from the supernatural evils north of The Wall that keeps them from entering Westeros.

"I think Jon Snow is one of the last bastions of a young hero who might do a good thing," Harington says. "There's a huge amount riding on him to be a leader, and I want him to become that leader.

"I guess for me, Jon Snow is a figure of hope within the whole thing-that he'll continue to be this good person, and somehow the story will end well for everybody."

He obviously hasn't read all the books yet.

Check out the full article and video at GQ.com. The April issue hits newsstands everywhere on April 1.