Kiss To Perform Fourth Of July Charity Concert For British Troops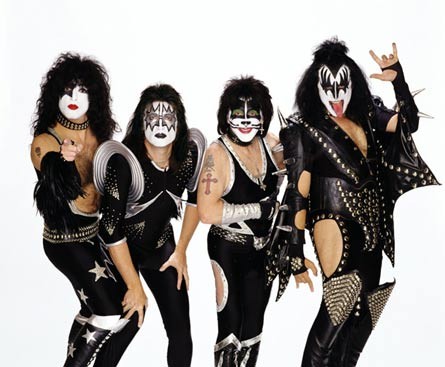 Rockers Kiss are to show their support for Britain's armed forces by staging a special charity gig in London.

The Love Gun hit-makers were due to head to the U.K. next month to headline the Sonisphere Festival along with Queen, but the event was cancelled.
 
However, fans can still catch KISS in Britain this summer - the band has announced a one-off fundraising gig in the capital in aid of Help The Heroes.
 
All proceeds from the July 4th concert will be donated to the foundation, which helps wounded servicemen and women.

Singer Paul Stanley says, "The greatest national treasure of any free country is the army that defends it at all cost. Bringing attention to the obligation we all share to those returning heroes has been our mission in the U.S. and now the U.K."

"We pay tribute to those brave men and women and urge everyone to show their thanks with donations."